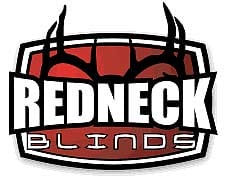 USA –-(Ammoland.com)- Redneck Hunting Blinds, in conjunction with GrowingDeerTV, is giving away an all expenses paid turkey hunt at Redneck Farms in Southern Missouri.
The two-day hunt will take place April 29 and 30. The lucky winner will get to hunt with the famed Wildlife Biologist, Dr. Grant Woods of GrowingDeerTV.
The hunt will be filmed for the show and the winner can chat with Dr. Woods about turkeys, deer management and all things wildlife.
The winner of the contest will get to hunt un-pressured gobblers on hundreds of acres of turkey rich property and hunt from Redneck Blinds.
"This will be a very special hunt," said Danny Little from Redneck Blinds. "Our farm is covered up in turkeys, so the winner is sure to have a blast chasing turkeys here in Missouri."
The lucky winner will win a free hunt and a pile of neat gear from Redneck Hunting Blinds.
Those interested in winning a free turkey hunt and some cool new products can register by going to http://redneckblinds.com/turkey-hunt or http://www.growingdeer.tv/view/missouri-turkey-hunt-with-dr-grant-woods/.
HUNTERS CAN DOUBLE THEIR CHANCES OF WINNING BY REGISTERING AT BOTH PLACES!!!
Good Luck and we look forward to hunting with you this spring!!!
Learn more about Redneck Blinds by visiting www.redneckblinds.com