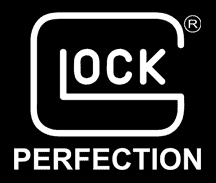 SMYRNA, Ga. –-(Ammoland.com)- GLOCK Arms has big news this week. AmmoLand has the inside scoop and it is so exciting we are hosting a live video feed from the GLOCK factory, so everyone can see the announcement for themselves.
What is it?  Is Gunny retiring? Is it new GLOCK Ammo? Or maybe new "ALL METAL" model of the G19? Maybe they are slashing retail prices by half in honor of president Obama's efforts to drive up gun sales? Well we can't say, yet, but rest assured if you are a fan of GLOCK pistols this is not to be missed.
Tune in to this GLOCKLive broadcast – Live from the GLOCK US factory.
Broadcast will be on March twentieth (20th) 2015 at Noon 12am EST and 6pm EST.
Interested in what goes on at GLOCK HQ and what is coming down the pike? Tune in and see what GLOCK has in store this Spring.
About GLOCK, Inc.
The GLOCK GROUP is a leading global manufacturer of pistols and accessories. GLOCK's superior engineering has produced a pistol with only 34 parts and a rugged polymer-frame, providing industry-leading reliability shot after shot. GLOCK is renowned for its pistols which are safe, featuring three safeties; simple, offering a low number of components to provide reliability; and fast, with no encumbering parts to slow the speed to fire. This combination makes GLOCK pistols the first choice among consumers and law enforcement, with approximately 65 percent of agencies within the United States choosing to carry GLOCK. Austrian-engineered, the group has manufacturing facilities in the United States and Austria. Based in Smyrna,Ga., GLOCK, Inc. is an advocate for our nation's law enforcement and military personnel, as well as all citizens' Second Amendment right to bear arms. For more information, please visit http://us.glock.com/.