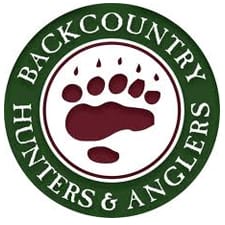 Washington, DC -(Ammoland.com)- As House and Senate Republicans prepare to debate their Fiscal Year 2016 budget priorities, sportsmen remain on guard against proposals that would transfer or sell federal public lands to state ownership, proposals that would mirror misguided efforts currently underway in numerous Western states.
State ownership of federal public lands could result in a range of negative impacts, including increased industrial activity; diminished public access for hunting, fishing and outdoor recreation; and the outright sale of these lands to private interests. Poorly planned development, driven by revenue-generating obligations at the state level, could spring up next to a native trout fishery, near important big-game habitat or in places where Americans have camped, hunted and fished for generations.
In recent months, thousands of hunters and anglers have rallied at state capitols across the West with one loud and important message: Keep public lands in public hands. This week, sportsmen are traveling to Washington, D.C., to urge their elected leaders to reject any shortsighted proposals to sell America's public lands heritage.
Join a press teleconference on Tuesday, March 24, at noon EDT to hear directly from hunters and anglers about the value of public lands in the U.S., the critical role they play in maintaining healthy and robust populations of fish and wildlife, and their importance in upholding our ability to access and enjoy our time-honored outdoor traditions.
Sportsmen speaking will include the following:
Julian Gonzalez, Santa Fe, New Mexico
Dan Harrison, Grand Junction, Colorado
Merin Tigert, Boise, Idaho
Paul Wilkins, Chief Conservation Officer, Theodore Roosevelt Conservation Partnership, Washington, D.C.
Moderator: Land Tawney, Executive Director, Backcountry Hunters & Anglers, Missoula, Montana
To join the call, dial 800-311-9403 and enter pass code 175716.
Please RSVP to Katie McKalip at 406-240-9262 or [email protected]
Connect with us on Facebook.
Follow us on Twitter.
About Backcountry Hunters & Anglers
Backcountry Hunters & Anglers is the sportsmen's voice for our wild public lands, waters and wildlife.
To learn more about BHA, please visit our website.