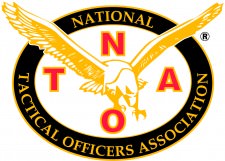 Doylestown, Pa. (Ammoland.com) – The National Tactical Officers Association (NTOA) is pleased to announce Eugene P. Ramirez as the new Legal Section Chair. NTOA Chairpersons are individuals who have demonstrated leadership and involvement in the law enforcement field in general as well as their subject matter specialty. This person will interact with and provide guidance to the NTOA member community and the Board of Directors for matters concerning his or her expertise. Facilitating relationships between the NTOA and other government, public and private entities is another important aspect of this duty
Mr. Ramirez is a founding partner of the Los Angeles law firm Manning & Kass, Ellrod, Ramirez, Trester LLP where he leads the Governmental Entity Liability and Military and Veterans Law Teams. Before joining the firm, Mr. Ramirez worked as a deputy district attorney for the L.A. County District Attorney's Office, where he conducted numerous misdemeanor and felony jury trials, including murder trials. He has also worked as a reserve police officer for the Whittier police department and the Monterey Park Police department.
Mr. Ramirez serves as an advisor to several public entities on the issues of force, canine and SWAT issues, policies and procedures. He has acquired significant expertise on civil liability arising out of the use of police dogs in law enforcement by winning several cases, and has lectured widely on the subject to police departments nationwide. He has provided training to thousands of canine officers and supervisors, from around the country and Canada, over the past 20 years. He is general counsel for the United States Police Canine Association and has authored several articles for the USPCA's "Canine Courier."
Mr. Ramirez is also experienced in defending SWAT teams in civil liability cases. He is an instructor on liability issues for the Los Angeles County Sheriff's Department's Basic SWAT School. He is also an instructor for the California Association of Tactical Officers (CATO) and for the National Tactical Officers' Association (NTOA). He was a member of the State Attorney General's Blue Ribbon SWAT Committee, and he was a member of POST's Executive Advisory Committee for SWAT Teams. He was a member of the LAPD Board of Inquiry, which examined LAPD SWAT operations. He is an approved California POST instructor.
Mr. Ramirez was profiled in the April 2003 California Lawyer Magazine, for his work in defending law enforcement. He was honored with the 2004 Lifetime Achievement Award from the Association of Los Angeles Deputy Sheriffs (ALADS). He has been named as a 2005–2011 and 2014–2015 Super Lawyer for Southern California. This award only goes to the top 5% of attorneys in the Los Angeles/Orange County Bar. He was also named to the distinguished American Board of Trial Advocates (ABOTA), an award only bestowed upon proven trial attorneys.
Mr. Ramirez is frequently invited to speak to law enforcement agencies across the United States on use of force, handling high profile cases and risk management issues. He graduated from Whittier College School of Law (JD 1987), where he was Notes & Comments Editor of the Law Review, a member of the Moot Court Honors Board, and president of the Student Bar Association. At Whittier, he received an award as the Best Oral Advocate and the Outstanding Moot Court Graduate Award. He received his undergraduate degree in political science from California State University, Long Beach (BA 1983), where he minored in criminal justice and public policy.
Mr. Ramirez may be reached by email at [email protected].
For more information on the National Tactical Officers Association visit http://ntoa.org/ or call 800-279-9127.
About the National Tactical Officers Association:
The National Tactical Officers Association operates with Veritas – truth, honesty and integrity – in all our relationships. http://ntoa.org/