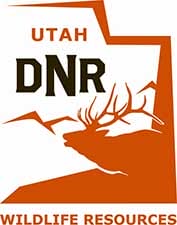 Utah--(Ammoland.com)- March 16 is the last day to apply
If you want to join the group that makes many of the final decisions about hunting, fishing and wildlife management in Utah, you need to get your application in soon.
You can apply, or get more information, online. March 16 is the final day to submit your application to serve as a member of the Utah Wildlife Board.
In August, Jake Albrecht and Bill Fenimore — two members of the Utah Wildlife Board — will leave the board after six years of service.
Gov. Gary Herbert appoints members to the board. The governor is looking for the following:
At least one person from northern Utah to take Fenimore's place.
Albrecht's vacancy can be filled by anyone who lives outside of central Utah.Not more than two people can serve from a single Division of Wildlife Resources region, and the Central Region already has two representatives on the board.
Staci Coons, board coordinator for the DWR, says the Utah Wildlife Board consists of seven citizens from different parts of the state. To help manage wildlife in the state