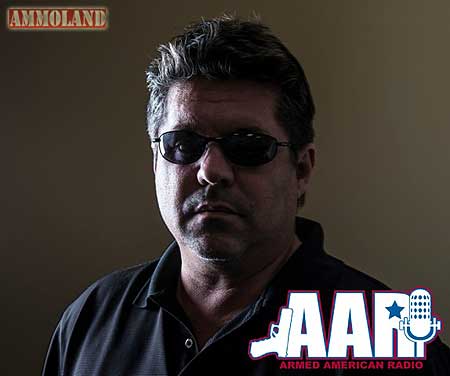 (AmmoLand.com) Expanding on the wildly popular Armed American Radio national program, USCCA is proud to announce more unapologetic defense of Second Amendment rights with the new daily syndicated program, Armed American Radio's Daily Defense with Mark Walters. Distributed by Salem Radio Network and launching Monday, April 6th, 2015 weekdays, 4-5pm ET. Armed American Radio's Daily Defense promises a never-before-heard daytime talk format.
"Separate but related, and all part of the Armed American Radio Network brand, the new show is an extension of our flagship Sunday evening national broadcast providing more daily topic flexibility," host Mark Walters explains, "It differentiates itself by concentrating on the daily news stories related to our right to keep and bear arms heard largely in local news markets across the country, but rarely on a national level. We're going to be dealing with what's happening right now, every day, everywhere. Ultimately the daily format will help us create a continuing conversation about essential rights-related topics by sharing information that the mainstream media typically ignore or present with a terrible, anti-gun rights bias."
Listeners will be immersed in hard-hitting commentary about recent shootings, current event gun-control efforts across individual states, self-defense matters, and everyday subjects that affect the rights of responsibly armed citizens.
"People wanted more Armed American Radio, so we're giving it to them in a fresh way and on a daily basis," Walters states. "We've got new intros, new music, and a whole new identity while staying true to our core audience. Thanks to technology and to our affiliate stations air times, essentially we'll be heard somewhere across the nation's airwaves six days a week at various times of the day!"
Walters, co-author of two critically acclaimed books and a radio personality whose voice has been heard around the nation for years, will bring his no-nonsense, no-apologies approach to the new show. Current Armed American Radio producer Sean "Seanto" Young will also be working with the weekday program along with the weekend flagship broadcast.
"This is truly groundbreaking programming," Walters says. "I'm so excited about this new show and can't wait to bring it to people who care about the right to bear arms and about the ever-present dangers to these rights."
The Armed American Radio team is currently working on an updated website where they'll post the affiliate station list as it grows, "listen live" buttons, App information, and show archives for the flagship program and for the new Armed American Radio's Daily Defense with Mark Walters. In the meantime, fans can check out posts and updates on Twitter (follow handle @aarradio) and on Facebook(Facebook.com/ArmedAmericanRadio).
Listeners can hear USCCA's fast-growing weekend program on Sunday evenings, from 8-11p ET, 5-8p PT. Sunday's Armed American Radio will not change format and will continue to offer a mix of politics, training, commentary, gun control, guns and gear reviews, and an A-list of expert special guests. For more details, visit www.armedamericanradio.com.
About the USCCA:
The U.S. Concealed Carry Association (USCCA) is the first and largest, member-owned association designed to educate, train, and insure responsibly armed Americans. USCCA members receive access to a wealth of industry information and insurance protection through its Self-Defense SHIELD program. The USCCA also provides expert advice, product information, and the latest news centered around the concealed carry lifestyle via email, social media, Concealed Carry Magazine, and their nationally syndicated radio program Armed American Radio.