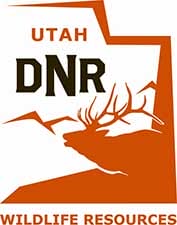 Salt Lake City, UT-(Ammoland.com)- If you own land where Utah prairie dogs live in southwestern Utah, action taken on March 5 might affect you.
The plan makes it easier to remove prairie dogs from private property and place those prairie dogs on public land. Placing the prairie dogs on public land should speed their recovery and give them a better chance of being removed from the federal Endangered Species list.That day, members of the Utah Wildlife Board approved the Utah Prairie Dog Management Plan for Non-federal Lands.
You can review a draft copy of the plan, which is now final, online.
Everyone wins
Found only in southwestern Utah, Utah prairie dogs were placed on the federal Endangered Species list in 1973. Until late 2014, all Utah prairie dogs in the state were managed by the federal government. Then, last November, a ruling in federal court returned management authority — for Utah prairie dogs that are notfound on federal land — back to the state of Utah.
Kevin Bunnell, regional supervisor for the Utah Division of Wildlife Resources (DWR), says the plan removes federal restrictions that have created difficulties for those living in residential areas. "Through the plan," he says, "we're hoping to give private landowners some relief while still allowing Utah prairie dogs to recover. In fact, we think the plan will speed the recovery of the species."
In the course of compiling the plan…