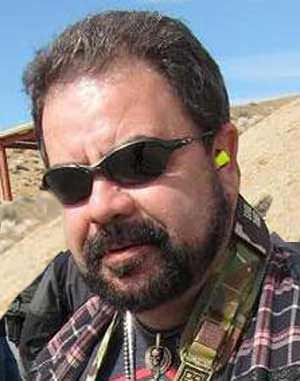 USA – -(Ammoland.com)- John Browning's incredible Model 1911 pistol has been in service for 104 years.
Originally built for the US Army in the years before the First World War, it has served as a sidearm with the armed forces of as many as 70 different countries.
By our estimate, at least 50 different companies from Colt, Ruger, Springfield Armory, Remington and Sig Sauer to custom gunsmiths such as Wilson Combat, Nighthawk and Ed Brown produce at least one version of this classic design.
One shop stands out as a leader in building an excellent Model 1911: Wilson Combat of Berryville, Arkansas. Their flagship model is their CQB (Close Quarter Battle).
Wilson Combat's CQB is a custom built 1911-A1. Every part on Wilson's CQB is hand fitted by Wilson's gunsmiths and the pistol ships with not only and break down manual but an excruciatingly detailed build sheet that lists the name of each smith who so much as touched the pistol along with a complete breakdown of all the work they performed on the pistol.
This ensures that all of Wilson's exacting specifications are not only met, but are documented so that should the CQB be used in a self-defense shooting, the shooter can prove that the pistol was built in that manner at the factory.
Our CQB is a standard "Government Model" with a 5″ match grade barrel coated in Wilson's Armor-Tuff coating. This finish protects the external parts from the elements and acts as a form of solid lubricant because it contains molybdenum disulfide.
The author has had extensive experience with this formula in coating bullets and can attest to its superb characteristics of countering friction between metal parts. It is likewise highly resistant to solvents, various acids and exceeds DoD (Department of Defense) standards with regard to immersion in jet fuel, salt water, trichloroethylene and can withstand temperatures from -250 degrees to 500 degrees.
When it came to sights, we opted for the fully adjustable target version with tritium inserts over the fixed variant. We went with Wilson's "bulletproof" ambidextrous safety ( goo.gl/8qZTIH ) , which is the best ambi-safety we have seen in over 25 years of playing with 1911s.
The front strap features 30 lines per inch checkering and the grips are hardwood with double diamond checkering and Wilson Combat medallions. These two features simply make the CQB melt in the hand for a secure hold. Wilson offers other grips in various materials such as G-10, but the feel of hardwood stocks always seems just right on a 1911.
The trigger breaks at a crisp 3 pounds and coupled with the naturally short reset makes for one of the fastest shooting and most accurate pistols you can wrap your hands around.
Wilson offers numerous options with this pistol including lighter weight frames, rails on the dust cover, magazine funnels and a host of other choices.
Instead of a throwaway cardboard or plastic box the pistol ships in a Wilson soft case with a barrel bushing wrench, cleaning kit and the company's proprietary magazines.
An MSRP at close to $3000 may come as a shock to those new to the world of custom 1911s, but Bill Wilson guarantees a 1" group at 25 yards and the CQB fully delivers on that promise.
We routinely shoot the CQB at 50 feet using a Scorpius Tactical target stand.
This is a locally made stand in Reno, Nevada, that offers a full IPSC silhouette and a steel gong in one combination.
You can literally get bored shooting small groups in the paper with the CQB and when that happens, we like to back up a few paces to ring steel for a while.
If you are only looking to own one 1911 type pistol, the author always recommends a US property-marked Colt, Remington Rand or other martial sidearm.
If you only want one as an accurate shooter that squeezes every last ounce of accuracy out of the old slab sided 45, look no further than a Wilson Combat CQB.
About Mike Searson
Mike Searson's career as a shooter began as a Marine Rifleman at age 17. He has worked in the firearms industry his entire adult life as a Gunsmith, Ballistician, Consultant, Salesman, Author and was first certified to teach firearms safety in 1989.
Mike has written over 2000 articles for a number of magazines, websites and newsletters including Blade, RECOIL, OFF-GRID, Tactical Officer, SWAT, Tactical World, Gun Digest, Examiner.com and the US Concealed Carry Association as well as AmmoLand Shooting Sports News.