By Dean Weingarten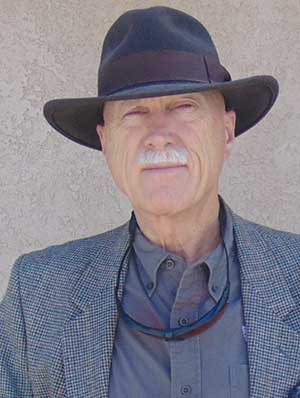 Arizona – -(Ammoland.com)- SB 347 is a gun law reform bill that removes restrictions on carrying weapons from people who can legally own guns.  It does *not* eliminate the West Virginia concealed carry permit.  It makes the permit optional while in West Virginia.  It has become the focus of national attention, as phone banks paid for with former New York Mayor Michael Bloomberg's money vie with grass roots activists in West Virginia for Governor Tomblin's attention. From wsaz.com:
CHARLESTON, W.Va. (WSAZ) — A bill that would abolish West Virginia's conceal carry permit law has passed through the House and Senate, and now awaits Gov. Earl Ray Tomblin's signature.

(snip)

Austin has been anticipating his 21st birthday so he can get his conceal carry permit. Soon, though, if Senate Bill 347 becomes law, the permit may not be mandatory.

Sponsors and supporters of the bill say a conceal permit infringes on their Second Amendment rights.

"The people who do not obey the law are carrying guns concealed already," gun owner Tim Osborne said. "We as law-abiding citizens want that equal right."
SB 347 passed with wide margins. In the Senate it passed 32-2, with 14 Democrats voting for it. In the House it passed 71-29, with 51 Republicans and 20 Democrats voting for it. Those numbers should mean an easy veto override.   But others have reported that the regular session of the legislature has adjourned, and that the legislature, now in special budgetary session, will not be able to override a Governor's  veto.  That is not correct according to the West Virginia Legislature's web site.  From legis.state.wv.us:
7-14.  Governor's approval or disapproval of bills passed by the Legislature.

      Subject to the provisions of section fifteen of this article, every bill passed by the Legislature shall, before it becomes a law, be presented to the governor. If he approves, he shall sign it, and thereupon it shall become a law; but if not, he shall return it, with his objections, to the house in which it originated, which house shall enter the objections at large upon its journal, and may proceed to reconsider the returned bill. Notwithstanding the provisions of section fifty-one, article six of this constitution, any such bill may be reconsidered even if the Legislature is at the time in extended session for the sole purpose of considering the budget bill, as specified in said section fifty-one. If after any such reconsideration, a majority of the members elected to that house agree to pass the bill, it shall be sent, together with the objections of the governor to the other house, by which it may likewise be reconsidered, and if approved by a majority of the members elected to that house, it shall become a law, notwithstanding the objections of the governor. If upon any such reconsideration the bill is amended and reenacted, then it shall be again sent to the governor and he shall act upon it as if it were before him for the first time. In all cases, the vote of each house shall be determined by yeas and nays to be entered on the journal.      Any bill which shall not be returned by the governor within five days, Sundays excepted, after it shall have been presented to him shall be a law, in the same manner as if he had signed it, unless the Legislature shall, by adjournment sine die, prevent its return, in which case it shall be filed with his objections in the office of the secretary of state within fifteen days, Sundays excepted, after such adjournment, or become a law.
It seems clear that the Legislature is still in session; even if it is the special budgetary session.  That being the case, the Governor has five days, excluding Sunday; to sign, ignore, or veto the bill.  If he veto's it, the veto can be overridden by a simple majority of both houses.  By my calculation, Governor Tomblin has to do one of the above options by the end of Friday, 20 March, 2015.  If the special budgetary session was adjourned sin die (without a day set for re convening) before then, he would have 15 days, not counting Sundays, or until the first of April, 2015.
Thus it makes sense for Governor Tomblin to wait.  If the legislature adjourns before he needs to make a decision, a veto is far more likely to be sustained; if it is still in session on Friday, he still has the three options listed.
c2014 by Dean Weingarten: Permission to share is granted when this notice is included. Link to Gun Watch
Correction: SB 347 was not sent to Governor Tomblin until March 18. That gives the Governor until the end of the 24th of March to sign, veto or ignore the bill if the legislature stays in the budgetary session.
Update: The budget session ended an hour ago, on 19 March.  Governor Tomblin now has until 4 April to sign, veto, or ignore SB 347, the constitutional carry bill.
About Dean Weingarten;
Dean Weingarten has been a peace officer, a military officer, was on the University of Wisconsin Pistol Team for four years, and was first certified to teach firearms safety in 1973. He taught the Arizona concealed carry course for fifteen years until the goal of constitutional carry was attained. He has degrees in meteorology and mining engineering, and recently retired from the Department of Defense after a 30 year career in Army Research, Development, Testing, and Evaluation.