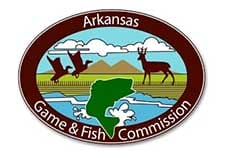 Arkansas  -(Ammoland.com)- The Arkansas Game and Fish Commission's YouTube channel has a variety of interesting and informative videos.
The channel is a way for people to connect with the state's abundant outdoor opportunities.
The latest video features Arkansas's black bear population and its expansion into southern Arkansas's Gulf Coastal Plain. Join AGFC biologists as they perform a bear den survey on one of the first radio-collared bears in this part of The Natural State.
On the AGFC's YouTube channel, you'll also find everything from interviews with first time deer hunters, to tailwater trout fishing, to elk viewing in the Boxley Valley, to Mississippi River catfishing as well as the agency's 100th anniversary tribute "A Century of Conservation."
Just visit the agency's YouTube channel and subscribe, so you're notified whenever a new video is posted.
You'll also be able to find out about each video as they're published through AGFC social networking sites like Twitter and Facebook. There are several new videos in the works, so don't forget to keep an eye on all social media outlets for the latest episode.