Introducing Superfeet's new Trophy Collection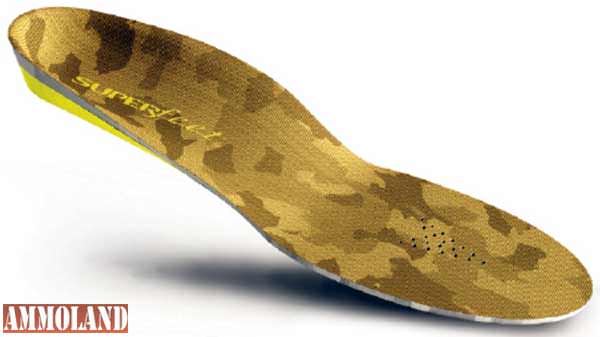 Ferndale, WA -(Ammoland.com)- Based on podiatric medicine, and the leading insole for the active lifestyle since 1977, Superfeet makes anatomically-correct orthotics that help support, add comfort and alleviate pain so that you can feel better out there on the trail.
This fall, enter their Trophy Collection—a series of four insoles designed specifically for the various stages of the hunting season, such as racking up early-season miles on foot or spending hours in tree stands during cold weather.
Superfeet Guide ($49.95)
High-Mileage All-Season Comfort
This top-of-the-line insole comes equipped with a supportive, carbon fiber EVOLyte stabilizer for stomping out the trails. And, it's topped with a plush layer of memory foam that wicks, resists odor and fights bacteria. Lightweight, yet rigid enough to take miles and miles, these will keep your feet and body feeling fresh all season long.
Superfeet Hunt ($39.95)
High Mileage Warmth & Comfort
Built for the coldest of days out there when you aren't moving as much as early season, these insoles have a top layer of Merino wool for warmth and cushion underfoot. Less rigid than the Guide insoles, the Hunt has no break-in period but still provide the ultimate in arch and heel support.
Superfeet Hunt Women's ($39.95)
High-Mileage Warmth & Comfort
Made with the same goodies as the men's Hunt insole comes with—like a cozy Merino wool top layer and no break-in period—but built specifically for a woman's foot. Female-specific features? A narrower heel cup and a higher arch offer ultimate support and comfort.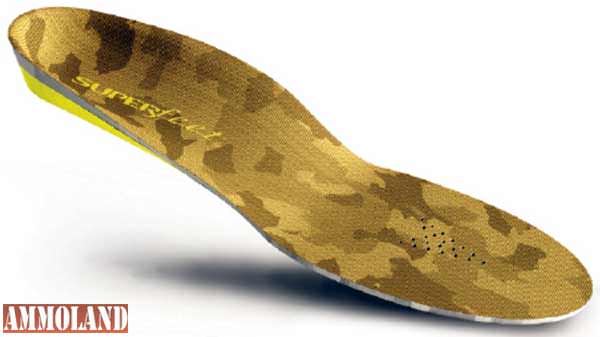 Superfeet Trail ($29.95)
High-Mileage Cool Comfort
Made for the pre-season days of stomping out trails and scouting terrain, the Superfeet Trail insoles dump heat through ventilation holes in the forefoot while a microsuede top layer wicks moisture, keeping you cool and dry, and fights odor.
About Superfeet
Superfeet's premium insole shape and designs are based on biomechanical principles of podiatric medicine. Insoles are made of the highest quality materials, providing superior comfort and stability at an affordable price. At Superfeet, our goal is to produce a product and cultivate an environment that creates a positive difference in all the lives we touch. The cornerstone of our culture is a commitment to behave ethically, honestly and courteously, always striving to do what is right.
For more information, please visit www.Superfeet.com.
Copyright © 2015 Hayter Comm, All rights reserved.