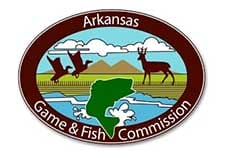 Arkansas  -(Ammoland.com)- More than 85% of rural roads in Arkansas are unpaved.
These roads are the transportation backbone for many of the state's economic sectors including agriculture, forestry, oil and gas, and outdoor recreation. They also provide residential access for many of the state's citizens.
However, unpaved roads can cause impacts to local streams and lakes by delivering excess sediment into these water bodies. Stream crossings also can cause alterations to stream hydrology and habitat.
Recently passed legislation, known as the Arkansas Unpaved Roads Program, is aimed at protecting the state's waters provide and providing benefits to aquatic species in jeopardy of being listed as endangered by the U.S. Fish and Wildlife Service. The program provides best management practices training and matching funding from participating partners to Arkansas counties for priority unpaved road improvement projects.
The Arkansas Association of Counties is the lead partner joined by the Arkansas Game and Fish Commission, Arkansas Association of Conservation Districts, Arkansas Farm Bureau, the Arkansas Department of Rural Services, Arkansas Forestry Association, Arkansas Forestry Commission, The Nature Conservancy and many others.
Using the best management practices outlined in the program can result in a decrease in erosion and sediment of up to 95% and a significant long-term cost savings to counties. A severely eroding road portion that is repaired well is significantly less expensive to maintain.
The program partners provide 50% funding to be matched by 50% funding or in-kind donations from the counties for high priority individual county road improvement projects. The Department of Rural Services administers the program with the partners participating in an advisory committee. The legislation was sponsored by Sen. Missy Irvin of Mountain View.