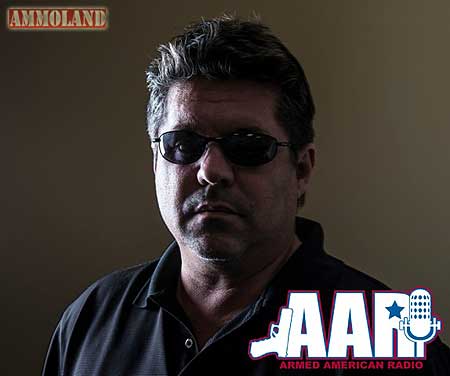 (AmmoLand.com) Distributed by Salem Radio Network and debuting in several markets across the country on launch, Armed American Radio's Daily Defense with Mark Walters brings a new style of daily, hard-hitting talk to America's airwaves.  Airing live from 4-5pm ET, 1-2pm PT, the new program also includes a live stream direct from the Armed American Radio website.
Host Mark Walters said, "Expanding on the success of the weekend flagship program now heard on roughly 140 broadcast affiliates and growing, it's time to introduce this format of topic driven talk radio to a daily audience, that topic being the unapologetic discussion of our right to bear arms and the responsibilities that accompany it.  While Hillary's emails and Benghazi might dominate discussion elsewhere, I'll be giving voice to one of America's most powerful voting blocks, the millions of law-abiding American gun owners who continue to suffer from a terrible and oppressive media bias and political persecution from a gun-hating left determined to restrict our constitutional   freedoms.  As the show grows and the affiliate list grows with it, I'm pleased to also announce the Live Stream player making the show available to everyone, no matter where they reside."
Armed American Radio's Daily Defense with Mark Walters airs M-F from 4-5pm ET, 1-2pm PT beginning Monday April 6, 2015.  You can listen live on any device!  Until the show airs in your market, the Live Stream is available at www.armedamericanradio.com by simply clicking the "Listen Live' button. For more information about Mark Walters and Armed American Radio, please visit: http://www.srnonline.com and http://www.armedamericanradio.com
About the USCCA: The U.S. Concealed Carry Association (USCCA) is the first and largest, member-owned association designed to educate, train, and insure responsibly armed Americans. USCCA members receive access to a wealth of industry information and insurance protection through its Self-Defense SHIELD program. The USCCA also provides expert advice, product information, and the latest news centered around the concealed carry lifestyle via email, social media, Concealed Carry Magazine, and their nationally syndicated radio program Armed American Radio.