American Rifleman Magazine Names Caldwell AR-15 Mag Charger as "Accessory of the Year"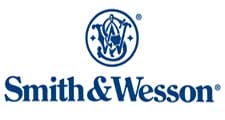 Springfield, MA -(Ammoland.com)- Battenfeld Technologies, Inc., a division of Smith & Wesson, today announced that the Caldwell AR-15 Mag Charger has received the National Rifle Association (NRA) Golden Bullseye Award for "Accessory of the Year" from American Rifleman Magazine.
The award will be presented during a special ceremony at the 144th NRA Annual Meeting & Exhibits held in Nashville, Tenn., on Friday, April 10, 2015. The NRA Golden Bullseye Awards are presented once a year as the NRA acknowledges the finest products available in the shooting sports industry.
A committee of NRA editors and staff, representing more than a century of collective experience in the firearms industry, voted on the awards. To be eligible for the Golden Bullseye Award, a shooting-related product must be recently introduced, reliable in the field, innovative and widely available.
During its review of the Caldwell AR-15 Mag Charger, American Rifleman characterized the magazine loader by saying:
"We found the 50-round charger quick to use, with either factory boxes or the provided transfer tray. Simply align the cartridges with the loading ports and dump, ensuring rounds land 'bullet down' in the charger. Once loaded, snap a magazine into the well and, using the plunger, start pumping to fill the mag in seconds. And it's affordable. Anything that makes loading magazines easier will catch our attention, but the Caldwell AR-15 Mag Charger caught the Accessory of the Year."
Featuring an innovative design, the Caldwell AR-15 Mag Charger allows users to load 50 rounds of ammunition into two magazines in less than 15 seconds. Simply place 50 rounds into the Mag Charger, which will automatically align each round, then insert the AR magazine and operate the plunger back and forth. Each stroke loads 5 rounds until the magazine is fully loaded. An Ammo Transfer Tray allows for the staging of ammo and can be used to invert ammo for optimal positioning. Manufactured of a highly durable polycarbonate construction, the Mag Charger is compatible with .223, 5.56 and .204 ammunition.
Battenfeld Technologies President, Jim Gianladis, said, "On behalf of everyone at Battenfeld Technologies, we are truly honored to receive the prestigious Golden Bullseye Award. The Mag Charger is a great example of the innovative spirit that is the foundation of our culture. Our entire organization is focused on product development and we continuously strive to achieve breakthrough innovations."
For more information on the Caldwell AR-15 Mag Charger or to view other shooting accessories from Battenfeld Technologies, please visit www.btibrands.com.
About Smith & Wesson
Smith & Wesson Holding Corporation (NASDAQ Global Select: SWHC) is a U.S.-based leader in firearm manufacturing and design, delivering a broad portfolio of quality firearms, related products, and training to the global military, law enforcement, and consumer markets. The company's firearm division brands include Smith & Wesson, M&P, and Thompson/Center Arms. As an industry leading manufacturer of shooting, reloading, gunsmithing and gun cleaning supplies, the company's accessories division produces innovative, top quality products under Battenfeld Technologies, Inc., including Caldwell Shooting Supplies, Wheeler Engineering, Tipton Gun Cleaning Supplies, Frankford Arsenal Reloading Tools, Lockdown Vault Accessories, and Hooyman Premium Tree Saws. Smith & Wesson facilities are located in Massachusetts, Maine, Connecticut, and Missouri.
For more information on Smith & Wesson, call (800) 331-0852 or log on to www.Smith-Wesson.com.