By Andy Lightbody and Kathy Mattoon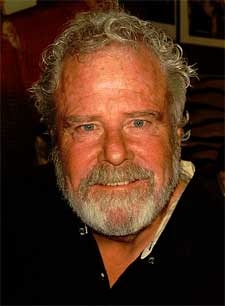 Grand Junction, Co. -(Ammoland.com)-  As outdoor journalists and TV show hosts that love outdoor and wild game cooking, we get to see countless products, gadgets and gimmicks designed for sportsmen and sportswomen.
Many come, and most go simply because they really aren't what the outdoors person really needs or wants.
And then once in a while a couple of products come along that rate as something special, that should be in everyone's camping gear pile and is also great for the home.
First off, enter the CanCooker that was invented back in 2009 by Seth McGinn, is where he took his years of experience working on Grandpa's cattle ranch where they used large milk/creamer cans filled with meats and veggies and placed it on the open fire to cook and feed the ranch hands at the end of the day.
With that in mind, the CanCooker today is a combination of an easy-to-use pressure cooker and crock pot.
Two sizes of the pots are available (2 gallon and 4 gallon), and both are made of anodized FDA-grade 1060 aluminum and have riveted heavy duty stainless handles, as well as a high-temperature silicone gasket that seals the lid for cooking/steaming. The larger CanCooker measures 14- inches in height and has a 10-inch diameter with a wide mouth.
To use, simply load up the CanCooker with your favorite foods and spices, add your liquid to make it steam (water, broth, beer, soda, wine or juice), secure/lock the lid and place it on a heat source. It can be used indoors on your stove, or outdoors on any stovetop, campfire, burner, turkey fryer, charcoaler or grill. The unit locks in the heat and begins to steam/cook in about 20-minutes. Once it starts to steam, let it cook for 30-50 minutes, set aside to cool for 5-minutes and enjoy. Clean up is easy, especially if you coated the inside with a non-stick spray before cooking. A simple rinse and wash, and it's ready to store or use again.
Loaded up with food, you're going to want to invite everyone to come and partake in the eats, for it makes enough vittles to feed a small army!
If you want to be overwhelmed with cooking and recipe ideas for the CanCooker, a quick visit to their website (www.cancooker.com) will leave your head filled with ideas and is guaranteed to leave you hungry and salivating. They also offer an even more comprehensive cookbook of recipes that they will e-mail to you for free.
Having a freezer full of frozen/vacuum sealed bags of wild pheasants, thanks to our Weston Vacuum Sealer (www.westonsupply.com) we decided to drag out four vacuum-sealed and whole skinned birds, along with three skinned chicken breasts.
The idea was to test/evaluate the CanCooker, some great and healthy spices, and a revolutionary marinating system. We then wanted to put it all together for a Jamaican Jerk bird feast for about a dozen or our hunting friends.
While the Jamaican Jerk poultry recipe is online from CanCooker and can be used with a bottled pre-made Jamaican Jerk sauce, we wanted to ramp up the flavor and quality of the banquet by using spices that come from Chef Denny Corriveau at Wild Chef Enterprises, and take the flavor levels to a whole new plateau of eating pleasure.
Denny is a Master Game Chef/Culinary Educator, TV personality, and writer that has developed an entire line of free-range meats and wild game recipes that use a line of his signature/gourmet spice blends, flavor brines, sea salts, artisan sugars, flavored olive oils and balsamic vinegars.
All are reasonably priced, can be shipped worldwide (www.wildcheff.com) and are all natural, preservative free, gluten-free and MSG free.
With dozens and dozens of spices and blends to choose from, Chef Denny suggested we try the CanCooker recipe and use his dry Cinnamon Chili Rub instead of a store-bought bottled offering of Jamaica Jerk marinade that's loaded with preservatives and mystery/unknown ingredients.
To add even more full and rich flavor to the birds, everything was going to be marinated. While you can certainly use the old "plastic zip-lock bag" in the refrigerator for 24-48 hours method, there's a new high-tech way to go if you enjoy marinating your eats that will set a new standard for any/all foods that you enjoy preparing.
Enter the Marinade Express System (www.marinadeexpress.com) that is a unique home tabletop vacuum and tumbler system that literally "sucks" your marinades into the meats and vegetables, and then tumble/mixes everything together in less than an hour!
They have two sizes of Marinade Express food drums to select from. The standard food drum holds up to about 10-pounds, and the larger drum has the capacity to hold a 22-pound turkey. They also have a complete line of 18 dry flavor marinades that are healthy and mix with water or other liquids.
So here is what went into the Marinade Express that was vacuumed/sealed and then took a 30-minute tumble/mix:
4- Whole, skinned pheasants
3- Boneless, skinned chicken breasts
1-12 ounce can of chunked pineapple. Use the juice in the Marinade Express
4- Tablespoons, Wild Cheff's Cinnamon Chili Rub spices
1-4 ounce jar, sliced and mild banana peppers
2- Large onions, sliced
2- Cups baby carrots cut in half lengthwise
3- Stalks celery, sliced
8- Ounces orange juice (you can also use pineapple juice)
2- Sliced bell peppers
1-2- Cups sliced fresh mushrooms (or 2 cans of stems/pieces)
½- cup chopped cilantro or to taste
3- Cloves, crushed garlic or to taste
2- Cans beer
After marinating, we used the CanCooker's accessory rack in the bottom of the unit and misted the inside with non-stick spray. Next, add 2-4 bags of boil-in-the bag rice at the bottom and then simply pour in all the marinated ingredients. Seal/latch the top lid, and you are ready to cook and steam. As an option for feeding a large group, you can also add 4-6 large potatoes sliced or chunked, and a half-dozen ears of fresh corn.
While the CanCooker is designed to be used on virtually any indoor or outdoor heat source, we tried out the new CanCooker Multi-Fuel Portable Cooktop Stove that can use either an 8-ounce butane or 16-ounce propane canister. The Cooktop stove comes complete with all the attachments and easy to follow directions. It has an electronic ignition system and is so quiet when operating; we literally had to lift the pot several times to make sure it was burning! It was…
It takes about 20 to 30-minutes to get everything up to steam/cook temperature and when you see a steady stream of steam coming out of the hole in the lid, let it cook for approximately 45-50 minutes. Remove from the heat, let cool for 5-minutes and you are ready to serve.
If you've ever been to Jamaica, you'll swear you are back on the island! If you haven't been to Jamaica, this feast with the wild Jerk flavors may make you want to go.
Kathy Mattoon hosts Cookin' On The Wild Side TV/videos. Andy Lightbody and Kathy have just finished another new book— ALL THINGS JERKY—for Skyhorse Publishing that will be released in the fall of 2015.