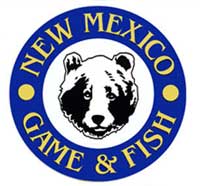 New Mexico -(Ammoland.com)- A Clovis man convicted of illegally possessing more 1,600 trout – more than 160 times the limit — agreed to pay $8,110 in civil penalties after accepting a plea agreement.
Bounchanh Bounsombath, 63, was arrested in May 2014 after Department of Game and Fish conservation officers seized the trout during a search warrant at Bounsombath's home. Bounsombath admitted to catching all of the fish at Green Acres Lake and Denis Chaves Pond in Clovis. Most of the trout were in one-gallon zip lock bags containing two to four trout per bag. All of the trout had been salted and dried before being frozen.
Under the plea agreement in Clovis Magistrate Court, Bounsombath pleaded guilty to 10 charges of exceeding the bag limit and one count of unlawful possession of rainbow trout. He also was placed on five years of supervised probation.
The case was initiated in 2013 by an anonymous call to Operation Game Thief. Bounsombath was cited for exceeding the bag limit and unlawful possession of trout. In May 2014, the Clovis district officer began covert surveillance of Bounsombath after he noticed Bounsombath spending a great amount of time at the lakes.
Bounsombath was observed fishing on at least 20 different occasions at both lakes over a three-week period. During most of those occasions Bounsombath caught and kept more than the daily bag limit of five rainbow trout. Licensed anglers may keep five rainbow trout per day and have 10 in possession at any given time.