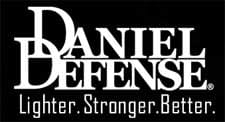 Black Creek, GA –-(Ammoland.com)- Daniel Defense, engineering and manufacturing the world's finest firearms, precision rail systems and accessories, today announced it had reached a safety milestone at its Black Creek, Georgia, manufacturing facility.
This anniversary marks 500,000 hours and two years without an OSHA Recordable or lost-time injury. "We are extremely proud of this achievement, which continues to be made possible through the strong advocacy of our exceptional workforce and a comprehensive approach to safety awareness, training, and continuous improvement," said Sean Polwort, Director of Training and Safety.
Safety is a core value for Daniel Defense and an integral part of operations. Each employee understands a robust health and safety culture is fundamental to company growth and success. Attaining this significant milestone was accomplished through active feedback and participation in various environmental, health and safety training programs.
"The safety and well-being of our employees is our top priority," explained Cindy Daniel, Executive Vice President and VP of Marketing for Daniel Defense. "I am extremely proud of our ability to hit this landmark. It's a testament to the company's unwavering commitment to provide a safe, healthy, and environmentally friendly workplace for all employees, subcontractors, and vendors."
About Daniel Defense
President and CEO, Marty Daniel founded Daniel Defense at the turn of the 21st century. From its humble beginnings as a start-up company, creating rails and accessories for the AR-15 platform in small batches, Daniel Defense has grown exponentially over the last decade, and is now known for its premium line of firearms, rails, and accessories. Now with two locations and a combined 137,000 square feet of available manufacturing space, Daniel Defense looks forward to continued growth, as well as the opportunity to better