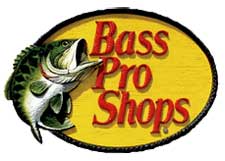 Springfield, MO -(Ammoland.com)- There's no better way to fire up that boss gobbler than by using the RedHead Reality Series Remote Crazy Jake and Mating Hen Turkey Decoy combo.
The super realistic combo starts with Crazy Jake, an adolescent turkey that is about 70 percent of the size of a standard strutting turkey decoy. The head, body and wing posture is set at a tentative 3/4-strut position. It's just enough posing to rile up that gobbler and bring him in to teach the punk imposter a lesson. The Crazy Jake decoy also features a taxidermy-quality head and eyes, an intricate paint job with great feather detail, a taxidermy grade 4-inch beard that can be cut to size, and a fabric jake fan that is interchangeable with a real fan.
The object of Crazy Jake's affection is a Reality Series collapsible hen decoy in the breeding pose. Nothing brings a tom in faster than knowing there is a hen ready for love in his territory and seeing that a jake is trying to beat him to the punch.
The real kicker here is the Redhead Remote Strut Stake that adds movement in both clockwise and counterclockwise motion. It imitates the awkward strutting movement of a jake and adds that touch of realism that a static decoy just can't provide. The Remote Strut Stake operates on 4 AA batteries (not included) and the remote control has a 50-yard range.
The combo also includes the Redhead Turkey Decoy BagPack with shoulder straps, a standard two-prong metal stake and an orange deployable flag. Add this mega effective combo to your turkey hunting plan by going to http://www.basspro.com/ or your nearest Bass Pro Shops store.
Decoy combo designed to fire up dominant gobblers:
Realistic Crazy Jake turkey decoy with remote controlled movement
Collapsible Breeding Hen decoy
Jake posture, size and movement triggers gobbler's dominant instincts
30 percent smaller than most other standard strutting decoys
Head, body, and wings in tentative 3/4-strut position
Remote Strut Stake – provides clockwise and counter-clockwise movement by remote control
50-yard range
MSRP: $99.99
NOTE: Check your state and local regulations before using the Remote Strut Stake.
About Bass Pro Shops
Bass Pro Shops, which specializes in outdoor fun, operates 90 retail stores and Tracker Marine Centers across America and Canada that are visited by more than 120 million people every year. Bass Pro Shops stores, many of which feature restaurants, offer hunting, fishing, camping and other outdoor gear while their catalogs and website serve shoppers throughout the world. The company's Tracker Marine Group (http://www.trackermarine.com), a leading brand of fishing boats for more than 36 years, manufactures and sells a variety of boats for fishing and cruising. Family fun is on tap at Bass Pro Shops resort Big Cedar Lodge (http://www.bigcedar.com), voted number six by Travel + Leisure Magazine as World's Best Hotels for Families. To request a free catalog, call 1-800-BASS PRO. Follow us on Facebook at www.facebook.com/bassproshops.
For more information, visit www.BassPro.com.