By Lee Williams
TALLAHASSEE – -(Ammoland.com)- An attorney for Florida Carry Inc, a Florida gun-rights group, has filed formal ethics complaints against the 10 university chiefs of police who testified against Rep. Greg Steube's campus-carry bill.
Click here to read the ethics complaint filed against 10 university police chiefs
The police chiefs appeared March 16 2015 before the Senate Higher Education Committee in opposition to Senate Bill 176, a companion bill to Steube's HB 4005, which would allow those with a valid concealed-carry license to carry firearms on campus.
Eric Friday, general counsel for Florida Carry Inc., filed the 10 complaints Monday with the Florida Commission on Ethics, accusing the police chiefs of failing to register as lobbyists and of using state funds and resources to attend the hearing. Friday pointed out in his complaints that the chiefs were on-duty when they lobbied lawmakers.
"These chiefs used state resources and were on state taxpayers' time to lobby the Legislature against the rights of citizens," Friday said. "The statutes require that if a state employee is going to lobby during business hours, they're expected to register as a lobbyist. None of the people we filed complaints against are registered as lobbyists in Florida."
Friday filed ethics complaints against the following:
Chief Darren Baxley, University of Florida
Chief Terrence Calloway, Florida A&M University
Chief David Hendry, University of South Florida
Chief William Hope, Florida Polytechnic University
Chief Linda Stump-Kernick, University of Florida
Chief Charles Lowe, Florida Atlantic University
Chief Frank Mackesy, University of North Florida
Chief David Perry, Florida State University
Deputy Chief Jim Russell, Florida State University
Chief J.D. Withrow, University of South Florida
None of the police chiefs returned calls seeking comment for this story.
Ashley Searcy, a spokeswoman for the Florida State University Police, said Chief Perry had "no comment on the matter."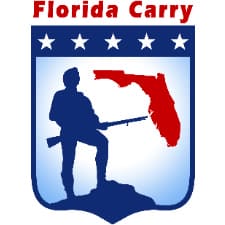 Friday said he received an email Perry sent to the other police chiefs, which provided bad information.
"We are aware that Chief Perry, in an email to the other chiefs, told them they did not have to take leave. We're also aware that several turned in expense reports afterward."
According to statutes, penalties for these violation can include being forced to repay the funds used to attend the hearing, and being barred from lobbying for two years.
"I find it ironic that these chiefs would wear their uniforms — including their firearms — even though they're not supposed to be on duty when they lobbied the Legislature," Friday said. "These chiefs could easily have been permitted to tell the legislature their views, but they can't use taxpayer dollars, and they have to be registered as lobbyists."
According to its website, Florida Carry Inc., is a "non-profit, non-partisan, grassroots organization dedicated to advancing the fundamental civil right of all Floridians to keep and bear arms for self defense as guaranteed by the Second Amendment to the United States Constitution."
Read the rest on Ethics Complaint Names 10 Campus Police Chiefs at the HeraldTribune.com.