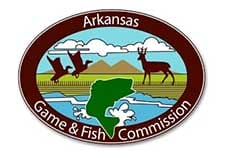 Jefferson City, MO , -(Ammoland.com)- The Missouri Department of Conservation reported 11 new cases of chronic wasting disease in deer harvested in Macon, Adair and Cole counties during the 2014-15 deer hunting season.
None of the dreaded disease has been found in Arkansas's deer herd.
A buck harvested near Centertown in Cole County (Jefferson City) was the first case of the fatal disease outside a six-county CWD containment zone of Adair, Chariton, Linn, Macon, Randolph and Sullivan counties (all in northeastern Missouri). Previous cases were in Macon, Linn and Adair counties.
The new cases bring the total number of Missouri free-ranging deer that have tested positive to 24 since the disease was found in 2010 at a private hunting preserve in Linn County. CWD has been found in 11 captive deer in Macon and Linn counties.
"We will provide an update of final results once all testing has been completed for the season," said Jason Sumners, MDC deer biologist. "We will continue to monitor the spread of the disease through more CWD testing this coming fall and winter. We are also updating our efforts to help contain the spread of the disease and will be working out the details."
Cory Gray, deer program coordinator for the Arkansas Game and Fish Commission, said, "Some people may not understand why we have strict regulations concerning the importation of live cervids and certain parts of carcasses into Arkansas from other states, but our intent is to maintain a healthy, disease free deer herd," Gray said. "We are getting a great deal of cooperation from hunters in our campaign to keep out CWD. Biologists and hunters have a common interest – a healthy, productive, sustainable deer herd," he added.
CWD causes the degeneration of the brain in members of the deer family; it has no vaccine or cure.