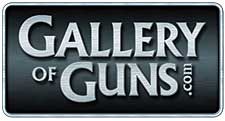 Prescott, AZ -(Ammoland.com)- GalleryofGuns.com, one of the nation's top firearms websites announces, in conjunction with the International Hunter Education Association, the continuation of two youth hunter scholarship programs as well as awards for deserving "Champions of Hunter Education" instructors for 2015.
This program was inaugurated by GalleryofGuns and IHEA-USA in 2014.
Bryan Tucker, CEO of Davidson's, said "Youth hunters are indeed the future of this proud American heritage. Hunting, responsibility, and resource conservation go hand in hand and we believe it is vital to encourage the continued efforts of both the instructors as well as the young hunters themselves. Davidson's and GalleryofGuns.com is proud to partner once again with the IHEA in 2015."
The "Champions of Hunter Education" program will solicit nominations for outstanding youth hunting instructors that go above and beyond in mentoring novice youth hunters and providing hunters' education. Six instructors per year will receive a free Ruger American Rifle from GalleryofGuns.com as commemoration of their efforts.
In addition, two essays per year will be selected from all essays written and entered by the youth hunting students for consideration to the IHEA.
Two winning student essays will each be awarded a $2,500 "Future Leaders of Conservation" scholastic scholarship.
About Davidson's
Founded in 1932 Davidson's has grown into one of the nation's top firearms wholesalers. Located in Prescott, Arizona it proudly distributes over 80 brands of firearms to dealers nationwide. The company's "GuaranteeD Lifetime Replacement Program" and its consumer website GalleryofGuns.com are two of the company's unique services designed to help promote the businesses of its dealers.
For more information please call 336-665-0644 or visit www11.DavidsonsINC.com.