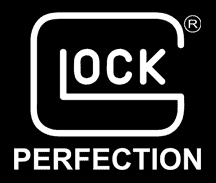 SMYRNA, Ga. –-(Ammoland.com)- Tune in to this GLOCKLive broadcast – Live from the GLOCK booth at NRA 2015 in Nashville.
Broadcast will be at Noon EST on Saturday, April 11th 2015.
Interested in our new G43, single-stack 9mm, or what goes on at the GLOCK booth?
Be a part of the action with GLOCK at NRA 2015.
To view other events from our GLOCKLive library, then visit glock.yourbrandlive.com
Visit singlestack9.com for more information on the G43.
About GLOCK, Inc.
The GLOCK GROUP is a leading global manufacturer of pistols and accessories. GLOCK's superior engineering has produced a pistol with only 34 parts and a rugged polymer-frame, providing industry-leading reliability shot after shot. GLOCK is renowned for its pistols which are safe, featuring three safeties; simple, offering a low number of components to provide reliability; and fast, with no encumbering parts to slow the speed to fire. This combination makes GLOCK pistols the first choice among consumers and law enforcement, with approximately 65 percent of agencies within the United States choosing to carry GLOCK. Austrian-engineered, the group has manufacturing facilities in the United States and Austria. Based in Smyrna,Ga., GLOCK, Inc. is an advocate for our nation's law enforcement and military personnel, as well as all citizens' Second Amendment right to bear arms. For more information, please visit http://us.glock.com/.