Features-loaded GoHuntPA Toolkit available for free download..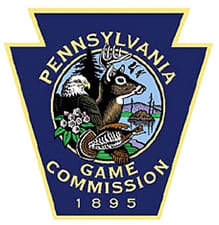 Pennsylvania -(Ammoland.com)-  Trying to locate a new hunting spot?
Want to find out which way the wind is blowing at your tree stand, quickly check what's in season, or see instantly when the sun will set on your day afield?
There's an app for that.
The Pennsylvania Game Commission has launched its new GoHuntPA Toolkit, a features-loaded, free app available through the GoHuntPA.org website.
The app is designed to be handy for hunters, whether they're viewing it at home in preparation for a hunt, or putting it to the test in the field.
The GoHuntPA Toolkit is the simplest way yet to find huntable tracts of state game lands, learn more about the habitat and wildlife there, and even view maps showing where the parking lots are located.
Using augmented reality, the app allows users simply to hold their mobile devices in front of them to see the locations of nearby game lands. And by clicking on the flags that pop up to mark these sites, users can learn more about the tracts. Selecting the "route" option will activate your device's GPS function and give you turn-by-turn directions to the parking lot of your choice.
Maps available through the app provide a more-detailed look at terrain and access points at game lands statewide. The app also allows users to check weather and daylight conditions, view hunting regulations, seasons and bag limits, and post pictures through Instagram of their days afield.
There's also a tracking feature that allows members of the same hunting party see the locations of others, and mark the sites where they parked or set up camp, to make sure they make it back.
Meanwhile, an SOS safety feature allows users to notify friends and family of their exact GPS coordinates in the event of an emergency.
To download the GoHuntPA Toolkit, visit GoHuntPA.org, or simply visit your device's app store and search for the toolkit by name. The app might not be compatible with older devices or software.
Game Commission Executive Director R. Matthew Hough said the GoHuntPA Toolkit aims to make hunting in Pennsylvania even more enjoyable, and more importantly, safer. And he urged hunters to download the free app before their next trip afield.
"The GoHuntPA Toolkit places useful and easy-to-access information directly into the palms of hunters' hands, and makes it available to them wherever they go," Hough said. "Aside from your license and other essential gear, about the only thing else you'll need to bring along is a pair of fingerless gloves."