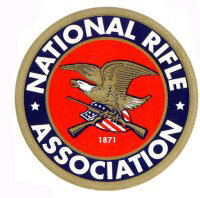 FAIRFAX, Va. –– (Ammoland.com) – In spring 2015, the NRA introduced a brand new Eddie Eagle video. Started in 1988, the Eddie Eagle GunSafe program has reached more than 28 million children with an important safety message.
Eddie has a modernized look and some new friends—the Wing Team. Together, they learn what to do if they ever find a gun: STOP! Don't touch. Run away. Tell a grown-up.
Visit eddieeagle.com to explore the kid-friendly web experience.
Established in 1871, the National Rifle Association is America's oldest civil rights and sportsmen's group. Four million members strong, NRA continues its mission to uphold Second Amendment rights and to advocate enforcement of existing laws against violent offenders to reduce crime. The Association remains the nation's leader in firearm education and training for law-abiding gun owners, law enforcement and the military. Visit: www.nra.org