AcuSport® to distribute IWI US's line of TAVOR® SARs, Galil ACE® rifles and pistols, UZI® PRO line and the Jericho® pistols.
Harrisburg, Pa. (Ammoland.com) – IWI US, Inc., a subsidiary of Israel Weapon Industries (IWI) Ltd., is proud to partner with AcuSport Corporation to distribute its full product line of iconic brands—TAVOR® SAR, Galil ACE®, UZI® PRO and Jericho®—to customers within the United States.
AcuSport is one of the country's leading distributors of shooting sports products. Headquartered in Bellefontaine, Ohio, AcuSport has regional sales offices in Pennsylvania, Georgia, Minnesota, Montana, California, and Texas, as well as distribution centers in Ohio and Utah.
"IWI US is looking forward to a long and rewarding relationship with the AcuSport team," commented IWI US' VP of Sales & Marketing Michael Kassnar. "AcuSport is known for having an excellent track record of customer-focused business practices that provide manufacturers like IWI US with marketing and sales support, while giving independent retailers the tools to succeed."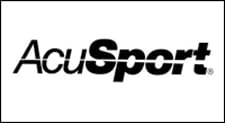 "AcuSport's partnership with IWI US allows us to better serve our customers with several sought-after firearms brands," said Chris Cole, Vice President of Supply Management. "The TAVOR® SAR exceeded everyone's expectations upon its arrival in the US and the Galil ACE® and UZI® PRO pistol are already in high demand by shooting enthusiasts. Adding the IWI US product line to our offerings enables us to supply our retailers with these popular brands."
About IWI US, Inc.
IWI US, Inc. is the USA-based subsidiary of Israel Weapon Industries (IWI) Ltd. of Ramat Hasharon, Israel and a member of the SK Group, a leading defense and security group of companies that operate in the global Defense and Law Enforcement markets. The IWI US line of products includes several configurations of the TAVOR® SAR, Jericho® 941™ pistol, UZI® pistol and Galil ACE® rifles and pistols.
For more information, visit IWI US Inc. at our website- www.iwi.us, on Facebook- www.facebook.com/IWIUS or contact us via e-mail- [email protected].
About AcuSport Corporation:
Based in Bellefontaine, Ohio, AcuSport Corporation is a leading firearms distributor and offers a full suite of business solutions that help independent shooting sports retailers succeed. For more information about our product offerings and CustomerLink™ business development solutions, please contact AcuSport's team of Sales Professionals at 800.543.3150.