Six Lock Designs are Approved Locks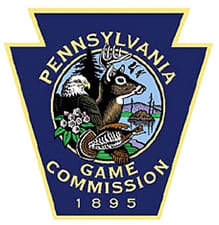 Pennsylvania -(Ammoland.com)-  The Pennsylvania Board of Game Commissioners today gave final approval to a measure that clarifies the types of locks that can be used as part of cable restraints.
Six locks have been identified as "approved locks." They are: the Reichart 180-degree Reverse Bend Washer; the Kaatz "Relax-a-Lock"; the Penny Lock; the MicroLock; the BMI Slide Free Lock; and the Berkshire 90-degree bend washer.
The previous regulation regarding lawful cable restraints required that a "relaxing lock" be used.
The commissioners said the term "relaxing lock" caused confusion for trappers and enforcement personnel due to varying interpretations of lock designs that comply with the regulation.
The revised regulation allows all lock designs approved by the Game Commission's executive director. Game Commission staff said all six "approved locks" have performed at acceptable levels in terms of efficiency, selectivity, and animal welfare criteria, based on findings of the national trap-testing program administered by the International Association of Fish and Wildlife Agencies.