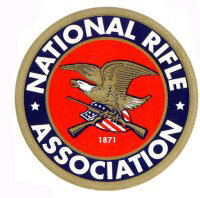 FAIRFAX, Va. –– (Ammoland.com) – Tune in right here this Friday and Saturday as NRA News will be streaming LIVE from the 2015 NRA Annual Meetings and Exhibits! You'll see powerful messages from NRA EVP & CEO Wayne LaPierre, NRA-ILA Executive Director Chris W. Cox and some of the Second Amendment's most ardent defenders, including:
Jed Bush, Former Governor of Florida, Dr. Benjamin Carson, David A. Clarke, Jr., Sheriff of Milwaukee County, WI, Ted Cruz, U.S. Senator, Texas, Lindsey Graham, U.S. Senator, South Carolina, Mike Huckabee, Former Governor of Arkansas, Bobby Jindal, Governor of Louisiana, Rick Perry, Former Governor of Texas, Marco Rubio, U.S. Senator, Florida, Rick Santorum, Former U.S. Senator, PA, Donald Trump, Scott Walker, Governor of Wisconsin and more!
NRA Streaming Times – Friday, April 10 from 1:45 p.m. – 6 p.m. ET and Saturday, April 11 from 11 a.m. – 2 p.m. ET
NRA Streaming Locations – You can view the speech LIVE right here on AmmoLand, or tune in to: www.NRA.org, www.NRANews.com, www.NRALifeofDuty.tv, www.NRAWomen.tv, www.NRAFreestyle.tv.
The NRA will also be tweeting live during the speech @NRANews.
Established in 1871, the National Rifle Association is America's oldest civil rights and sportsmen's group. Four million members strong, NRA continues its mission to uphold Second Amendment rights and to advocate enforcement of existing laws against violent offenders to reduce crime. The Association remains the nation's leader in firearm education and training for law-abiding gun owners, law enforcement and the military. Visit: www.nra.org