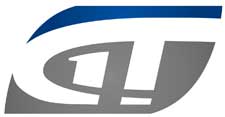 Mandeville, LA -(Ammoland.com)- Tom Gresham's GUNTALK Radio will broadcast from the NRA Annual Meetings in Nashville, TN this Saturday, April 11th, from 10:00 am to 1:00 pm Central at the Ruger booth, #1217.
All attendees are welcomed and encouraged to stop by the booth and "watch" the radio Guests include representatives from Ruger, Barrett, LaserLyte, Brownells, the Cody Firearms Museum, the NRA, and more. The 144th NRA Annual Meetings and Exhibits at the Music City Center is open to the public and free for NRA Members.
From April 10th thru April 12th, participants can attend auctions, raffles and seminars, check out hundreds of exhibits from different organizations and firearms and shooting accessory companies, meet & greet with celebrities, and talk with other gun enthusiasts and shooters from all over the world in more than 450,000 square feet.
More information can be found at www.nraam.org.
About Tom Gresham's GunTalk Radio
In its 21st year of national syndication, Tom Gresham's GUNTALK radio show airs live on Sundays from 2PM-5PM Eastern, and runs on more than 186 stations every week. Listen live on a radio station near you, or via live streaming from one of the stations here: guntalk.com/site38.php. All GunTalk shows can also be downloaded as podcasts at www.guntalk.libsyn.com, Apple iTunes, and i-Heart radio, or through one of the available Apps: GunTalk App on Stitcher, the GunTalk iPhone App, and the GunTalk App for Android on Amazon. More information is available at www.guntalk.com.
("GunTalk" is a registered trademark.)