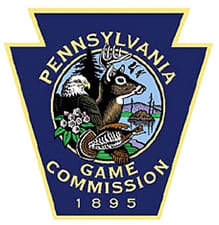 Pennsylvania -(Ammoland.com)- The Pennsylvania Board of Game Commissioners today gave final approval to a measure that will require any antlered deer or turkey harvested by a Mentored Youth hunter younger than 7 to be taken with valid harvest tags provided by his or her adult mentor.
Antlered deer and spring turkey harvest tags would be issued only as part of the Mentored Youth Hunting Permits issued to Mentored Youth ages 7 through 11.
There still is no minimum age to participate in Pennsylvania's Mentored Youth Hunting Program.
And there is no minimum age for Mentored Youth to hunt deer and turkey.
The transfer of an adult mentor's tag to a Mentored Youth hunter is not new to the Mentored Youth Hunting Program. In fact, any harvests of antlerless deer or fall turkeys by Mentored Youth hunters must be taken with valid harvest tags provided by an adult mentor.
In voting to approve the measure, the commissioners noted their continuing concerns over purported harvests by extremely young Mentored Youth that, in actuality, are unlawful harvests by their adult mentors.
The proposal addresses that concern, while continuing to give parents the opportunity to introduce their children to hunting at ages they consider appropriate.
Commissioners noted that since January, when the board preliminarily approved the measure, they have received much feedback from hunters who said they support the proposal. Commissioner James Daley asked that, in the future, look at how the proposal might affect sportsmen's clubs that host hunts for Mentored Youth.
The Mentored Youth Hunting Program was established in 2006 to give children 11 and younger the opportunity to experience hunting in a tightly controlled setting.
At present, Mentored Youth may only hunt deer, turkeys, squirrels, woodchucks and coyotes. And the Mentored Youth and adult mentor, together, may only possess one sporting arm between them while hunting. The adult mentor also must carry the sporting arm at all times while moving.
All Mentored Youth hunters must obtain a $2.70 permit that is valid during the license year in which they hunt. Deer and spring turkey harvest tags would continue to be issued for Mentored Youth ages 7 and older.