Pine to Prairie Chapter of Pheasants Forever to celebrate project at April 25 banquet in Ogema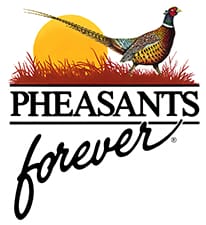 Lake Park, MN -(Ammoland.com)- Pheasants Forever and partners have permanently conserved wildlife habitat and created more outdoor public access with a 196-acre addition to the Boyer Lake Waterfowl Production Area (WPA) in Becker County.
Efforts to purchase and donate the area to the U.S. Fish and Wildlife Service (USFWS) were spearheaded by the Pine to Prairie Chapter of Pheasants Forever, and made possible in part by funding from Minnesota's Outdoor Heritage Fund (created by the Clean Water, Land and Legacy Amendment).
Boyer Lake WPA Addition:
"The Jetvig tract is a high-priority addition to the Boyer Lake WPA," says Matt Christensen, Pheasants Forever's regional representative for western Minnesota. "This project will allow for additional grassland and wetland habitat to supplement the existing wildlife complex. This acquisition is a great example of partners working together to create more open spaces for Minnesota wildlife and sportsmen."
As a Waterfowl Production Area, the Boyer Lake WPA is open to public recreation, including hunting.
Representing a 196-acre addition to the existing Boyer Lake WPA, the Jetvig tract will be restored into a multi-purpose area supporting populations of pheasants, waterfowl, deer and other wildlife. All cropland acres will be planted with native warm-season grasses and forbs, and wetland restorations will be completed in conjunction with the USFWS Wetland Management District. The Boyer Lake WPA can be found on the north side of Highway 10, located four miles east of Lake Park. Partners involved in the project include Pheasants Forever, the Pine to Prairie Chapter of Pheasants Forever, the USFWS and the Minnesota Outdoor Heritage Fund.
"We're always excited to work with Pheasants Forever staff and a long list of partners to create more public hunting opportunities in our area," stated David McArthur, president of the Pine to Prairie Chapter of Pheasants Forever. "Increasing habitat, whether on public or private lands, is crucial for the future success of wildlife populations in Minnesota. This project was made possible by the members, sponsors, and donors who support our local banquet every year, we did this for them."
Pine to Prairie Chapter of Pheasants Forever:
The Pine to Prairie Chapter of Pheasants Forever has been instrumental for wildlife habitat conservation in northwest Minnesota since forming in 2001. During this time, the chapter has invested more than $300,000 throughout Becker and Mahnomen counties to protect, preserve and enhance habitat for pheasants and other wildlife on more than 1,480 acres. The chapter will be celebrating these achievements during the April 25 banquet in Ogema.
About Pheasants Forever & Quail Forever
Pheasants Forever, including its quail conservation division, Quail Forever, is the nation's largest nonprofit organization dedicated to upland habitat conservation. Pheasants Forever and Quail Forever have more than 140,000 members and 700 local chapters across the United States and Canada. Chapters are empowered to determine how 100 percent of their locally raised conservation funds are spent; the only national conservation organization that operates through this truly grassroots structure. Since creation in 1982, Pheasants Forever has spent $577 million on 475,000 habitat projects benefiting 10 million acres nationwide.
For more information, please visit www.PheasantsForever.org.