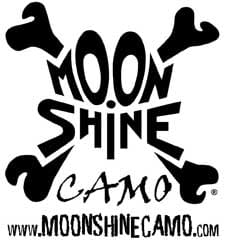 Mt. Pleasant Mills, PA -(Ammoland.com)- Moon Shine, LP, designer of Moon Shine Camo, announces their partnership with Shrewd Archery.
Shrewd Archery offers their signature stabilizer with Muddy Girl Camouflage.
"Shrewd Archery's stabilizers are uniquely designed and high quality," stated Moon Shine Camo Licensing Manager, Brett Erb. "Archery accessory companies continue to see the need to offer our Muddy Girl pattern for its vivid, unique coloration. There are many bows on the market featuring Muddy Girl Camo. So, demand for accessories to match is high. Shrewd Archery's Muddy Girl Camo stabilizers satisfy this demand from the ever growing female outdoor enthusiast segment."
Shrewd Archery has been an industry leader in both target archery and bow hunting for over 20 years and has recently been making a push to become a larger player in the hunting industry. Shrewd's 2015 hunting stabilizer is available in three different lengths; 6.5", 8.5" and 11.5". These stabilizers are made using a stiff carbon rod, aluminum end caps, a Doinker A-Bomb and are packed full of customized vibration absorbing rubber. The removable A-Bomb and end weight allow hunters to add and remove weight to perfectly balance their bow.
Shrewd Archery Vice President, Laven Newsom, had this to say, "Our hunting stabilizers have always been extremely popular due to their durability and performance record in the field. We've spent much time looking for a unique pattern that would give our customers a new look and we've found that with Muddy Girl. We expect the addition of a Muddy Girl option to our hunting stabilizer line will bolster the popularity of our hunting stabilizers and offer shooters the rare option of a hunting stabilizer in a popular Lifestyle Camo pattern from Moon Shine Camo."
About Moon Shine, LP
Moon Shine, LP is a cutting edge designer of quality brand name apparel and camo that conveys the attitude and traditional values of every generation. From the hunters and farmers who live off our lands to the soldiers and patriots who protect it, join them in honoring the essence of the American Legacy.
For more information, visit www.MoonShineCamo.com or call 1.800.4.MOON.SHINE (800-466-6674).
About Shrewd Archery
Shrewd Archery operates a 35,000 square foot archery manufacturing facility in the heart of the Blue Ridge Mountains. A family owned and operated company, Shrewd manufactures 100% of their American made products in house using experienced machinists to produce high quality archery products. Shrewd produces not only hunting and target stabilizers but also scopes, sights, v-bars, grips, disconnects, arrow rests, weights, lenses, sunshades and a variety of other products.
For more information visit www.ShrewdArchery.com or email [email protected]