Land acquisition protects Luzerne County bat hibernaculum.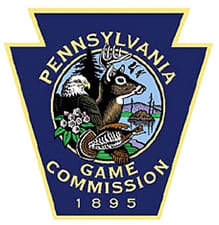 Pennsylvania -(Ammoland.com)-The Pennsylvania Board of Game Commissioners today approved land acquisitions totaling more than 170 acres.
One of the two tracts to be acquired is near State Game Lands 224 in Newport Township, Luzerne County. The 144-acre property is being offered by Silverbrook Anthracite Inc. for an option price of $281,000, lump sum, to be paid by habitat mitigation commitments for impacts to state and federally listed species.
The presence of eastern small-footed myotis, a Pennsylvania threatened species, and Indiana Bat, a Pennsylvania and federally listed endangered species, is the impetus for the mitigation funding and will require U.S. Fish and Wildlife Service's approval before the property can be purchased.
The property is forested with oaks, maples, black birch, hemlock and white pine. There are natural rock outcroppings on the property.
The opening of the abandoned Glen Lyon mine is located on the property and has become a bat hibernaculum.
Silverbrook Anthracite Inc. also has an active surface mining permit issued for portions of the property.
Acquiring the property will help preserve the hibernaculum, which currently is protected by fencing.
The second tract is in Monroe Township, Bedford County, adjacent to State Game Lands 49.
The 28-acre tract is being offered by Clifford D. and Christine F. Hurst, and Linford S. and Janelle L. Martin. The option price is $70,000, lump sum, to be paid with funds from the Game Fund.The tract is forested with mixed oaks.
The east branch of Sideling Creek flows through the property. The creek's floodplain is fairly wide and provides habitat for woodcock and other species, with habitat requirements for riparian areas in young forest habitat.
Currently there is no public access from the west and southwest into this detached portion of State Game Lands 49.
Acquiring this property will provide important access from Robinsonville Road.