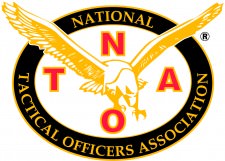 Doylestown, Pa. (Ammoland.com) – The National Tactical Officers Association (NTOA) is pleased to announce Capt. Don Kester (ret.) as the new Director of Training and Education. Don will lead the association's Training and Education Department, as well as NTOA's prestigious cadre of instructors. He will also manage NTOA training courses, seminars and conferences, as well as develop strategic plans to keep the NTOA at the forefront of law enforcement training and practices.
Don served more than 23 years with the Pima County (AZ) Sheriff's Department, retiring in 2015. His assignments with the department included training director, patrol district commander, special operations, tactical response and staff services section commander, as well as the support operations and criminal investigations division commander.
Don's SWAT experience spans the majority of his career. He served as a trainer, SWAT team operator, team leader, team sergeant and SWAT commander. He is certified as a chemical agents, FSDD and less-lethal instructor, as well as a master Taser instructor. He is also a firearms, defensive tactics and use-of-force instructor, and teaches many other specialties, such as rapid deployment, warrant service, hostage rescue, TEMS and incident command and leadership. He has authored several articles on these topics.
Don has served as a use-of-force consultant/expert on cases in superior and federal court. He has served on the Law and Legal and Defensive Tactics subject matter expert committees for the Arizona Peace Officer Standards and Training Board (POST). He was a delegate to the International Law Enforcement Forum (ILEF) for Minimal Force Options, as well as on the Advisory Council for the Office of Law Enforcement Technology Commercialization (OLETC) and as a member of the SWAT Technical Support Working Group (TSWG).
Don was the Less-Lethal Section Chair for the NTOA from 2001 – 2008; he then served seven years as a member of the NTOA board of directors. He has a bachelor's degree in business administration from the University of Arizona and is a graduate of the FBI National Academy.
An interview with Don Kester will appear in the spring 2015 issue of NTOA's quarterly journal, The Tactical Edge.
Don may be reached by email [email protected].
For more information on the National Tactical Officers Association visit http://ntoa.org/ or call 800-279-9127.
About the National Tactical Officers Association:
The National Tactical Officers Association operates with Veritas – truth, honesty and integrity – in all our relationships. http://ntoa.org/