Staff Directed to Prepare Reports About Possible New Opportunities for Mentored Youth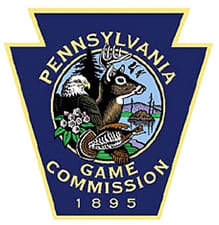 Pennsylvania -(Ammoland.com)- At the close of their meeting, the Pennsylvania Board of Game Commissioners referenced items to be brought before the board in the coming weeks.
Commissioner James J. Delaney Jr., who represents Region 7 in northeastern Pennsylvania, asked staff to prepare a report on the possibility of adding cottontail rabbits to the list of species Mentored Youth are permitted to hunt. The Pennsylvania Beagle Gundog Federation in January requested the commissioners consider such a measure.
At the same time, Commissioner Brian Hoover, who represents Region 8 in southeastern Pennsylvania, asked that staff prepare a similar report regarding the possibility of adding mourning doves to the list of species that could be hunted by Mentored Youth.
Commissioner Timothy Layton, who represents Region 4, noted the Game Commission in the coming weeks will continue to meet and work with the state Department of Conservation and Natural Resources about the Deer Management Assistance Program and the DMAP permits issued for DCNR properties. More information on the meeting will be brought back to future meetings.
Also, the board recognized William Capoulliez, who directs the Game Commission's Bureau of Wildlife Habitat Management.
Capoulliez recently announced he will retire in May. Commissioner David Putnam, the board's president, and Executive Director R. Matthew Hough presented Capoulliez with a wildlife art print for his many years of service. Capoulliez said he always considered it an honor and privilege to work for the Game Commission.
Many people take time off work to get close to wildlife and spend time in the outdoors, and Capoulliez said he had the good fortune to do those things as part of his job. He offered his thanks to the board and staff.
Delaney thanked Capoulliez for all he has done for the agency, noting the many acres of new game lands that were acquired, and impressive revenues from oil and gas leases that were accumulated during his tenure.
"I could go on and on for what you've done for the agency," Delaney told Capoulliez. "Thank you."