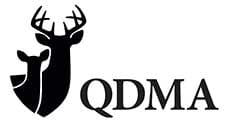 The Quality Deer Management Association (QDMA) is proud to announce Hunter Safety System (HSS) as its newest Corporate Sponsor.
Since 2001, HSS has been the industry leader in providing quality safety harnesses to hunters and outdoorsmen and women. Their safety systems are some of the safest, most comfortable, and easiest-to-use harnesses on the market.
HSS models are made of the latest in strong, durable materials while remaining lightweight and comfortable. HSS offers a full range of options in treestand safety harnesses from a pure harnesses for the "minimalistic" hunter to full blown vests with up to eight pockets. Their lineup of safety harnesses and vests is the most complete in the industry capable of outfitting every member of the family and every body type from 50 pounds up to five times that weight.
Additionally, HSS also offers a complete line of quality accessories highlighted by the LIFELINE, which keeps the hunter connected to the tree from the moment he or she leaves the ground, during the hunt, and back down to the ground again. An astonishing 86 percent of treestand falls happen during the climb up or down from a stand. Wearing a harness only and not connecting until you get to hunting height exposes you to the greatest risk of a serious or fatal fall.
To learn more about Hunter Safety System and its complete line of products, please visit www.huntersafetysystem.com.
About QDMA
Founded in 1988, QDMA is a national nonprofit wildlife conservation organization dedicated to ensuring the future of white-tailed deer, wildlife habitat and our hunting heritage.
To learn more about QDMA and why it is the future of deer hunting, call 800-209-3337 or visit www.QDMA.com.