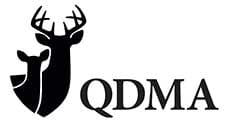 Bogart, GA -(Ammoland.com)- The Quality Deer Management Association (QDMA) will hold a Pre-Convention Online Auction with 54 great items up for grabs.
Items include hunts, trips, travel accommodations, deer hunting and management equipment, collectibles, guns, knives, and much more. QDMA's 2015 Pre-Convention Online Auction will open Thursday, April 16 at 8 a.m. ET, and it will close on Thursday, April 30 at 3 p.m. ET. To view the online auction and to place your bids, click here.
Items available in the Pre-Convention Online Auction are separate from those that will be available at QDMA's National Convention in Louisville, Kentucky, May 8-9. Currently, 39 additional items are slated for auction at the Convention, where most items will be sold during either the Derby Dinner & Auction on Friday, May 8, or the Homestretch Luncheon on Saturday, May 9. Additional items will be added to the Convention auction list as they become available.
Click here to view the complete list of Convention auction items and descriptions.
Disclaimer:

QDMA reserves the right to remove or exclude any item listed at its sole discretion. Additionally, while every effort has been taken to ensure 100% accurate descriptions of each item, they remain subject to change until time of sale, so be sure to double check item descriptions and to confirm any additional details with the item's provider prior to purchase.
About QDMA
Founded in 1988, QDMA is a national nonprofit wildlife conservation organization dedicated to ensuring the future of white-tailed deer, wildlife habitat and our hunting heritage.
To learn more about QDMA and why it is the future of deer hunting, call 800-209-3337 or visit www.QDMA.com.