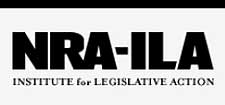 Fairfax, VA –-(Ammoland.com)- To say that the agenda-driven media often attempts to portray NRA and gun owners in a negative light is an understatement.
Some ignorant writers and political commentators try to label NRA as extremists; or worse. Others claim that gun owners exercising their right to carry will resurrect the "Old West" and that laws recognizing this right "seem almost designed to encourage violence."
The actions of NRA members and gun owners across America prove these bigoted opinions wrong on a daily basis. However, the disparity between the anti-gun fever dream and reality is at its most acute each year when NRA members and gun owners gather for the NRA Annual Meetings.
Last weekend, 78,865 NRA members and gun rights supporters descended on Nashville, Tenn. for this year's meetings. Contrary to reports from Michael Bloomberg's Moms Demand Action group and a complicit New York Times, attendees were allowed to exercise their right to carry in nearly all of the meetings' venues. Far from the anarchic nightmare the anti-gun media envision where guns proliferate without severe gun controls, by all accounts attendees at the meetings were peaceful and well-behaved.
In an unusually forthright article for the Tennessean, entitled "Families flock to third day of NRA convention," Adam Tamburin described a peaceful, family-friendly scene. In the piece, Tamburin recounts meeting the Myers family, who brought their two young daughters for a day of fun, and to educate them about an important aspect of their heritage. The author also met 58-year-old Colleen Concannon, who attended the meeting with her son. Concannon noted how welcoming the event was, telling Tamburin that some of the new people she met in Nashville "feel like old friends now."
The report went on to detail the impressions of Capt. Randy Hickerson, who was one of many area police officers hired as security for the meetings.
Hickerson told Tamburin, "Everything's gone well… There have been no significant issues at all." Hickerson also told the reporter that "the crowd of about 70,000 had been very friendly to police, often walking up to thank the officers or shake their hands."
These accounts will come as no surprise to NRA members, who are abundantly familiar with the reliably good behavior of the gun-owning community. As for those that can't seem to fathom that NRA members and other law-abiding citizens can manage to control themselves when entrusted with the tools to provide for their own self-defense, let last weekend serve as just the latest in a long line of examples proving otherwise.
About:
Established in 1975, the Institute for Legislative Action (ILA) is the "lobbying" arm of the National Rifle Association of America. ILA is responsible for preserving the right of all law-abiding individuals in the legislative, political, and legal arenas, to purchase, possess and use firearms for legitimate purposes as guaranteed by the Second Amendment to the U.S. Constitution. Visit: www.nra.org