Company Makes Donation to HAVA at 2015 NRA Annual Meetings & Exhibits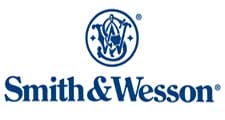 Springfield, MA -(Ammoland.com)- Smith & Wesson Corp. today announced that the company presented Honored American Veterans Afield (HAVA) with a donation of $50,000 at the 2015 NRA Annual Meetings & Exhibits in Nashville, Tenn.
The donation by Smith & Wesson will support ongoing programs designed to assist disabled veterans and wounded active duty military personnel. James Debney, Smith & Wesson President and CEO, presented the donation to Tom Taylor, Chairman of HAVA, during a special ceremony at the Smith & Wesson booth.
"For the last eight years, HAVA has served a pivotal role in the lives of thousands of military men, women and their families by enabling them to reconnect with the shooting sports as they return home from active service," said Debney. "These men and women have made incredible sacrifices on behalf of our nation and we view it as a privilege and honor to support them throughout the healing process as they seek to reconnect with the outdoors."
Formed in 2007 by a group of like-minded companies in the shooting, hunting and outdoor industry, HAVA has focused its efforts on raising awareness and assisting disabled combat veterans with their healing process through various outdoor activities as they transition back into their normal lives. To date, HAVA has sponsored events in over 20 different states. With continued support from its co-sponsors, which include major firearm and outdoor equipment manufacturers, HAVA has been able to heighten awareness of issues facing disabled veterans upon returning home. Donations from these companies are crucial for HAVA, which hosts numerous outdoor activities, including hunts and shooting events, each year.
"As a founding member, Smith & Wesson has remained steadfast in its commitment to HAVA and the veterans it serves by being the leading contributor of funds and products for the organization," said Taylor. "Through these donations along with those received by the other sponsors, HAVA has experienced considerable growth over the last eight years and has been able to expand existing and new programs to better serve the men and women of our Armed Forces. HAVA is honored to have the support of all its members and pledges to continue to serve those who have protected our freedoms both abroad and at home."
Those who would like to continue on HAVA's mission, learn more about the organization and how to contribute or see photos from past events can visit www.honoredveterans.org.
About HAVA
HAVA is a 501(c)3 organization formed by companies in the shooting and outdoor industry with the purpose of raising awareness and further assisting disabled veterans with their healing process through guided hunts, shooting events and other outdoor sports activities. The sustaining sponsor companies are Smith & Wesson, NSSF, Sig Sauer, Mossberg, Academi, ATK/Federal, Barrett, Crimson Trace, Diamondback, FMG Publications, Glock, Hornady, Leupold & Stevens, NASGW, Proof Research, Ruger, Surefire, Taurus, XS Sights, and Yamaha Outdoors among numerous contributing companies.
Those who would like to learn more about the HAVA organization can do so at www.HonoredVeterans.org.
About Smith & Wesson
Smith & Wesson Holding Corporation (NASDAQ Global Select: SWHC) is a U.S.-based leader in firearm manufacturing and design, delivering a broad portfolio of quality firearms, related products, and training to the global military, law enforcement, and consumer markets. The company's firearm division brands include Smith & Wesson, M&P, and Thompson/Center Arms. As an industry leading manufacturer of shooting, reloading, gunsmithing and gun cleaning supplies, the company's accessories division produces innovative, top quality products under Battenfeld Technologies, Inc., including Caldwell Shooting Supplies, Wheeler Engineering, Tipton Gun Cleaning Supplies, Frankford Arsenal Reloading Tools, Lockdown Vault Accessories, and Hooyman Premium Tree Saws. Smith & Wesson facilities are located in Massachusetts, Maine, Connecticut, and Missouri.
For more information on Smith & Wesson, call (800) 331-0852 or log on to www.Smith-Wesson.com.