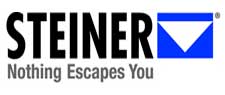 Monterey, CA -(Ammoland.com)- Steiner eOptics (formerly Laser Devices Inc.) has appointed BG US Army (Retired) Howard W. Yellen to its Board of Directors.
With expertise in strategic planning, business management, marketing and communications, General Yellen will assist Steiner eOptics in its Capture and Proposal Management as well as its Strategic Planning and Business Development.
"I am excited to join the Steiner eOptics team and anticipate enormous growth opportunities for Steiner eOptics," said General Yellen. "I look forward to being a part of a team delivering advanced eOptics laser technology to our DoD and international customers."
General Yellen was previously Executive Vice President at the private equity firm Patriarch Partners. There, he coordinated strategic initiatives and exercised selected management control for companies exploring business opportunities within the Department of Defense.
Prior to this, Mr. Yellen was the Vice President for Business Development (Strategic Pursuits) at L-3 Communications, Integrated Systems Group serving as the General Manager for Global Military Aircraft Systems (GMAS). While at L-3 he was a principal player in the successful pursuit of the Joint Cargo Aircraft contract from the U.S. Army.
General Yellen retired from the US Army in 2006 after a distinguished 30-year career directing large multi-disciplinary professional teams. As Deputy Commanding General of U.S. Army Special Operations Command, Fort Bragg, N.C., he organized, trained and equipped five of the most unique units within the Defense Department. In addition he secured funding and force structure for many critical initiatives in support of the Global War on Terror. He also served as the Chief of Staff of U.S. Special Operations Command and was Commander of the 160th Special Operations Aviation Regiment, Ft. Campbell, KY.
General Yellen holds a Bachelor of Arts degree from Temple University, an MS degree in Systems Technology from the Naval Postgraduate School and a Masters of Arts degree in Security and Strategic Studies from the Naval War College.
He served as the President of the Army Aviation Association of America (AAAA), completing his tenure in that role on 31 March 2015.
About Steiner eOptics
Steiner eOptics, (formerly Laser Devices, Inc.) is known for state-of-the-art visible and infrared laser aiming devices, handheld and weapon-mounted tactical lights and IR illuminators for military and law enforcement worldwide. Located in Monterey, California and marketing its products under the Steiner brand, 100% of its products are designed and manufactured in its 30,000 square foot California facility. Steiner eOptics is a Beretta Holding company, with a number of U.S. patents and maintains an ISO9001:2008 Certified QMS.
For more information, please visit www.Steiner-Optics.com.