Shooting USA's Impossible Shots – Jerry's World Record Reloads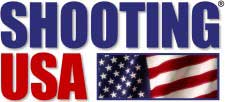 Nashville, TN -(Ammoland.com)- Smith & Wesson Pro Jerry Miculek attempts to set a new speed record with his revolver that may be the fastest reloads ever caught on camera.
Plus, Mr. Flintlock, George Sutton tries to flip a coin with a .50 caliber round ball.
Shooting USA – 2015 SHOT Show Hour Special
Jim, John, and Mike are running 12 miles of aisles in the Sands Convention Center in Las Vegas, with 60,000 Gun Dealers and Buyers. It's your insider look at the new guns and gear that will be making news this year. Set your DVR. The guys have a lot to show you in non-stop new product presentations.
AIR TIMES BY TIME ZONE:
The Shooting USA Hour Wednesday:
Eastern Time: 3:00PM, 9:00PM, 12:30 AM Thursday
Central Time: 2:00 PM, 8:00 PM, 11:30 PM
Mountain Time: 1:00 PM, 7:00 PM, 10:30 PM
Pacific Time: 12:00 Noon, 6:00 PM, 9:30 PM
Shooting USA is listed as a one-hour show in your cable menu.
Shooting USA's Impossible Shots:
Monday:
Eastern Time: 4:30 PM
Central Time: 3:30 PM
Mountain Time: 2:30 PM
Pacific Time: 1:30 PM
Wednesday:
Eastern Time: 2:00 AM, 12:00 PM Midnight
Central Time: 1:00 AM, 11:00 PM
Mountain Time: 12:00 AM Tuesday, 10:00 PM
Pacific Time: 11:00 PM Tuesday, 9:00 PM
Saturday:
Eastern Time: 1:00 AM
Central Time: 12:00 Midnight Friday
Mountain Time: 11:00 PM Friday
Pacific Time: 10:00 PM Friday
Twin Oaks Classic
More than 500 bow enthusiasts are expected at the Twin Oaks Archery Club for the annual gathering in Middle Tennessee. It's a weekend of traditional bow building and archery, and our crew will be there to catch all of the action. Stay tuned for our coverage in the coming weeks!
Follow the Action
Be sure to "Like" Shooting USA on Facebook for photos from the Nationals: www.facebook.com/JimScoutten.ShootingUSA.
About Shooting USA
Jim Scoutten, America's Most Watched Firearms Reporter, has been on the beat for 14 years, reporting the stories of the Shooting Sports and the firearms Industry. The show produces a series of popular segments focusing on historical guns, the personalities in the sport and industry, insider reports from gun tests, and practical tips from shooting sports pros. The show appeals to shooting sports enthusiasts of all ages and skill levels by providing practical tips on safely handling, modifying and repairing their favorite guns.
For more information, please visit www.ShootingUSA.com.