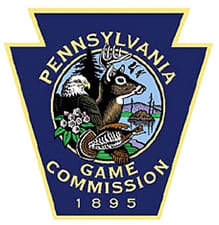 Pennsylvania -(Ammoland.com)-  Tree stands and portable hunting blinds left on game lands and other public-access hunting properties under the Game Commission's management need to be marked to identify the owner, under a new requirement approved today by the Board of Game Commissioners.
Under existing regulation, tree stands and portable blinds may be set up and left on state game lands and other Game Commission-managed property, but stands and blinds must be removed no later than two weeks after the close of the final deer-hunting season within that Wildlife Management Unit.
However, many stands statewide are left out beyond that deadline each year and on some public access tracts, they seem to be becoming permanent fixtures, the commissioners said.
The proposal would make the owners of such stands and blinds identifiable.
The tagging requirements would be similar to those that apply to trappers. Stands and blinds placed on game lands and other Game Commission managed hunting property would need to be conspicuously marked with a durable and legible identification tag that includes the owner's first and last name and legal home address, or in the alternative, bears the CID number appearing on the owner's hunting license, or a number issued by the Game Commission to the stand or blind owner.
The board has noted that it continues to support the temporary placement of tree stands and hunting blinds on state game lands and other Hunter Access properties.
In addition to deer seasons, the overnight placement of portable hunting blinds is permitted on game lands during the spring turkey season within each Wildlife Management Unit.