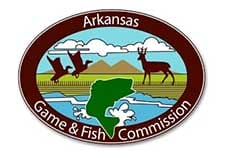 Arkansas -(Ammoland.com)-  Targeted conservation work in the Mississippi River basin will unite the United States Department of Agriculture, farmers and local organizations to help clean waterways that flow into the nation's largest river.
USDA's Natural Resources Conservation Service is investing $10 million this year in 27 new high-priority watersheds and 13 existing projects that will help improve water quality and strengthen agricultural operations. This investment is part of a commitment of $100 million over four years to address critical water quality concerns in priority watersheds while boosting rural economies.
"We know that when we target our efforts to the places most in need, we see stronger results," Agriculture Secretary Tom Vilsack said. "These projects focus on watersheds in need, where we have opportunities to work with partners and farmers to get conservation work on the ground."
NRCS worked with state agencies, farmers and other partners to identify high-priority watersheds that align with established state priorities and have strong partnerships in place — and where targeted conservation on agricultural land can make the most gains in improving local and regional water quality. Conservation systems implemented in these areas will reduce the amount of nutrients flowing from agricultural land into waterways, curb erosion and improve the resiliency of working lands in the face of droughts and floods. This investment builds on $18.5 million already allocated to projects in the basin in fiscal 2015.
These projects, including nine in Arkansas, are funded through the agency's Mississippi River Basin Healthy Watersheds Initiative, which uses funding from several Farm Bill conservation programs, including the Environmental Quality Incentives Program (EQIP), to help farmers adopt conservation systems to improve water quality and habitat and restore wetlands. Since MRBI's start in 2009, NRCS has worked with more than 600 partners and 5,000 private landowners to improve more than 1 million acres in the region. Through these partnerships, the initiative more than quadrupled the number of contracts addressing water quality concerns in targeted project areas.
Targeting conservation dollars to high priority watersheds that have seen major degradation of water quality makes lots of sense and the MRBI projects are making a good effort at fixing problems at the smaller watershed level to see results, according to David Long, private lands supervisor for the Arkansas Game and Fish Commission. "There are many conservation needs across the agricultural areas of the state, but targeting the most severe watersheds first can result in reducing these environmental problems needing immediate fixes the most," he said. "Depending on the project conservation practices available, fish and wildlife will also benefit from conservation practices being installed, especially aquatic species," he added.
In Arkansas, NRCS, along with more than 40 partners, is accelerating conservation through three new and six existing MRBI projects. The projects are: