Easton Foundations grant helps make new World Archery development center possible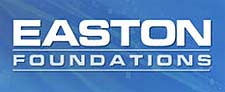 Lausanne, CH -(Ammoland.com)- World Archery President Prof Dr Ugur ERDENER laid the first stone of the World Archery Excellence Centre in the Olympic Capital of Lausanne, Switzerland.
The Centre; currently under construction, is set to become a hub for the development of Olympic, elite and recreational archery worldwide. The World Archery Excellence Centre concept was originally advanced by World Archery former president, and current IOC member Jim Easton, Chairman of the Easton Foundations.
Through a grant of up to $5MM from the Easton Foundations to the FIDTA, the Development Foundation of World Archery, planning started in 2009. Construction is set to be completed next year, with the centre opening its doors after the Rio 2016 Olympic and Paralympic Games. Facilities will include indoor and outdoor ranges for international athletes to train for major international, multi sport and World Archery events – including future Olympiads – and a state-of-the-art gym. The Centre will also host courses for the sport's technical officials and coaches in its conference facilities.
IOC President Dr Thomas BACH has been a strong supporter of the project. During his speech at the ceremony he said:
"Archery is one of the most ancient sports, but it has also been an innovator throughout its history and that is shown here at this centre once more."

"We are looking forward to see many future Olympians and Olympic and Youth Olympic Champions prepare here for Buenos Aires, Tokyo and beyond."

Greg Easton; Easton Foundations President, said, "My father's vision for archery as a sport for all continues to be fulfilled by events like today's stone-laying here in Lausanne, the Olympic City. We are proud to continue to help build a legacy for our sport that will see it into a bright future."
The Easton Foundations continues to support and build archery and multisport training facilities, both unilaterally and in partnership with municipalities. Currently, world-class facilities are fully operational in Newberry Florida, Salt Lake City, Utah, and Yankton, South Dakota.
The Easton Foundations newest facility, a state of the art indoor and outdoor Olympic-class training center for archery, will open in Chula Vista, California, this autumn.
About Easton Foundations
The goal of The Easton Foundations is to promote and maintain the viability of archery by growing the sport as a mainstream activity at the state, regional and national level. This will be accomplished by developing grassroots programs in communities and schools, supporting college and university programs, and through these efforts, inspire the next generation of Olympic hopefuls. The Easton Foundations also serve as a vehicle to encourage and support youth to develop skills in the sports of baseball, softball, ice hockey and cycling.
For more information, please visit www.ESDF.org.