Tony Stewart to Drive No. 14 Bass Pro Shops/Arctic Cat Chevrolet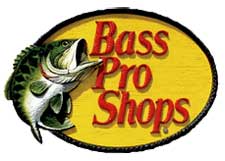 Kannapolis, NC -(Ammoland.com)- Arctic Cat, one of the most widely recognized and respected names in the snowmobile, ATV and side-by-side industry, will join Bass Pro Shops as the co-primary sponsor of Tony Stewart in the 31st annual NASCAR Sprint All-Star Race Saturday night at Charlotte (N.C.) Motor Speedway.
Stewart, the three-time NASCAR Sprint Cup Series champion, will make his 17th appearance in the All-Star Race in the No. 14 Bass Pro Shops/Arctic Cat Chevrolet SS. Stewart won the 2009 All-Star Race, which was the first victory of any kind for Stewart-Haas Racing (SHR), the team Stewart co-owns with Haas Automation founder Gene Haas.
"Passion is a part of everything we do, and no one races with more passion than Tony Stewart," said Greg Williamson, chief marketing officer, Arctic Cat. "We're very familiar with Tony as a racecar driver and just as familiar with him as a sportsman. He has experience with our entire product lineup, which includes snowmobiles, ATVs and side-by-sides. He's driven them all and provided some great feedback. After being with him so many times off the track, it's great to be with him on the track for this weekend's All-Star Race."

"Whether it's on my property in Indiana or when I go on vacation and ride side-by-sides with my crew guys, Arctic Cat is always with me," said Stewart, whose most recent purchase was an Arctic Cat Wildcat 1000X Limited. "I give them a workout in all kinds of seasons and they never let me down. I get them straight off the floor at Bass Pro Shops, where Arctic Cat has a full line of ATVs and side-by-sides."
Bass Pro Shops operates 92 retail stores and Tracker Marine Centers across America and Canada that are visited by more than 120 million people each year. Stewart has been a brand ambassador for Bass Pro Shops since 2001, beginning with a personal services agreement that morphed into primary sponsorship of Stewart's iconic No. 14 Chevrolet in the elite NASCAR Sprint Cup Series.
Stewart is a NASCAR veteran with the second-most All-Star Race starts of all active drivers. His victory in 2009 marked the first win for a driver/owner in a Sprint Cup-sanctioned event since Ricky Rudd won a point-paying race in October 1998 at Martinsville (Va.) Speedway.
This year's All-Star Race will be broken up into five segments totaling 110 laps, with segments 1-4 each being 25 laps before the final, 10-lap shootout for the $1 million victory. The field consists of race winners from the 2014 and 2015 Sprint Cup seasons, as well as former All-Star Race winners and Sprint Cup champions who are full-time competitors.
In addition to his 2009 victory, Stewart has eight top-five finishes in 16 career All-Star Races. Stewart won the second segment of the All-Star Race in 2001 and the first segment of the All-Star Race in 2004. Stewart has competed in the All-Star Race every year as a Sprint Cup driver, dating back to his rookie season in 1999.
The All-Star Race begins with qualifying at 7 p.m. EDT with live coverage provided by FOX Sports 1, PRN Radio and SiriusXM.
About Arctic Cat
The Arctic Cat brand is among the most widely recognized and respected in the recreational vehicle industry. The company designs, engineers, manufactures and markets all-terrain vehicles (ATVs), side-by-sides and snowmobiles, in addition to related parts, garments and accessories under the Arctic Cat and Motorfist brand names. Arctic Cat Inc.'s world headquarters is located in Minneapolis, Minnesota. Its common stock is traded on the NASDAQ Global Select Market under the ticker symbol "ACAT."
More information about Arctic Cat and its products is available at www.ArcticCat.com.
About Bass Pro Shops
Bass Pro Shops, which specializes in outdoor fun, operates 92 retail stores and Tracker Marine Centers across America and Canada that are visited by more than 120 million people every year. Bass Pro Shops stores, many of which feature restaurants, offer hunting, fishing, camping and other outdoor gear, and its catalogs and Website serve shoppers throughout the world. The company's Tracker Marine Group, a leading brand of fishing boats for more than 37 years, manufactures and sells a variety of boats for fishing and cruising. Family fun is on tap at Bass Pro Shops resort Big Cedar Lodge, voted No. 6 by Travel + Leisure Magazine as World's Best Hotels for Families. To request a free catalog, call 1-800-BASS PRO. Follow us on Facebook at www.Facebook.com/BassProShops.
For more information, visit www.BassPro.com.
About Stewart-Haas Racing
Stewart-Haas Racing is the title-winning NASCAR Sprint Cup Series team co-owned by three-time Sprint Cup champion Tony Stewart and Gene Haas, founder of Haas Automation – the largest CNC machine tool builder in North America. The team fields four entries in the elite Sprint Cup Series – the No. 14 Bass Pro Shops/Mobil 1 Chevrolet for Stewart, the No. 10 GoDaddy Chevrolet for Danica Patrick, the No. 4 Budweiser/Jimmy John's Chevrolet for Kevin Harvick and the No. 41 Haas Automation Chevrolet for Kurt Busch. Based in Kannapolis, North Carolina, Stewart-Haas Racing operates out of a 200,000-square-foot facility with approximately 280 employees.
For more information, please visit us on the Web at www.StewartHaasRacing.com, on Facebook at www.Facebook.com/StewartHaasRacing, on Twitter @StewartHaasRcng and on Instagram @StewartHaasRacing.