New BHA lifetime members are eligible for a Seek Outside tipi and stove to enhance the backcountry experience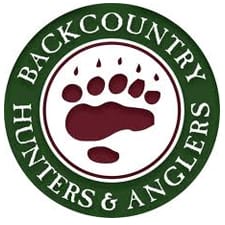 Missoula, MT -(Ammoland.com)- Backcountry Hunters & Anglers is pleased to announce a new collaboration with renowned outdoor gear manufacturer and longtime BHA corporate partner Seek Outside.
Beginning today, sportsmen can receive a Seek Outside backcountry tipi and stove when they join BHA as a lifetime member. Seek Outside is a family-owned firm that produces high quality, lightweight and ultralight camping and backpacking products.
The company proudly supports conservation and education initiatives such as Backcountry Hunters and Anglers and programs that get kids outside.
"Seek Outside understands the importance of North America's public lands and waters in providing outdoor experiences for hunters, anglers and recreationists of all stripes," said BHA Executive Director Land Tawney. "We're excited to partner with Seek Outside by offering our members an added incentive to support Backcountry Hunters & Anglers – and our efforts to uphold these opportunities for our kids and grandkids to enjoy."
Seek Outside creates a more enjoyable backcountry experience by employing cutting-edge materials to produce tents that are extremely lightweight, highly portable and highly capable. For a limited time, sportsmen can choose to receive a free Seek Outside tipi and stove when they become a BHA lifetime member.
"North America's backcountry lands offer unparalleled opportunities for recreating afield," said Seek Outside owner Angie Timm. "Seek Outside is delighted to partner with Backcountry Hunters & Anglers in its work to make sure those opportunities never go away. BHA's members understand the importance of conserving these important lands and waters and count on quality gear and equipment while pursuing their outdoor adventures."
Learn more about becoming a BHA Lifetime Member and the gift of backcountry support.
Learn more about Seek Outside.
Backcountry Hunters & Anglers is the sportsmen's voice for our wild public lands, waters and wildlife.
Learn more about BHA:
Visit our website.
Connect with us on Facebook.
Follow us on Twitter.
About Backcountry Hunters & Anglers
Backcountry Hunters & Anglers is The Sportsman's Voice for Our Wild Public Lands, Waters and Wildlife.
For more information, please visit www.BackcountryHunters.org.