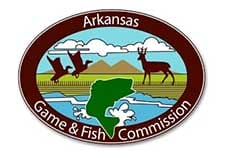 Arkansas -(Ammoland.com)-  The third week of the Arkansas Youth Shooting Sports Program regional finals is now in the books. Over 200 teams competed in this week's AYSSP north regional tournament.
Bald Knob captured both the senior and junior regional titles. The regional tournament was held May 15-16 at the Arkansas Game and Fish Foundation firing range at Jacksonville.
One more regional tournament will be held in the coming weeks, followed by the state finals
June 5-6
at Jacksonville. The top 16 teams from each region will compete in the state finals. During competition, junior high teams shoot 125 rounds and the senior high teams shoot 250 rounds.
During the junior competition, Bald Knob's Parker Hepner, Hayden McAnelly and Hunter Throckmorton, Braden Healy of Beebe, Ross Wingert of Rose Bud and Michael Saunders of Cotter each shot a perfect score of 25. In the senior competition, Chase Martin of Bald Knob, Dylan Watters of Quitman and Clay Williams of Bee Branch each shot a perfect score of 50. All of the competitors will be competing for the State Champion of Champions title during the state competition.
The AYSSP is an Arkansas Game and Fish Commission program that encourages youth to learn to shoot shotguns safely while enjoying the outdoors. To learn more about the AYSSP or to become a coach, visit www.agfc.com to download a brochure or contact Chuck Woodson at 501-230-4738.
Junior High Division
1. Bald Knob Bulldog Claybusters 1 121
2. Beebe Little Mavericks 113
3. White County Central Cubs 111
4. Bald Knob Bulldog Claybusters 2 109
5. Batesville Squad 1 109
6. Bergman Panthers Squad A 108
7. Rose Bud Full Throttle 105
8. Cave City Junior Cavemen 103
9. Timbo Hot Shots 101
10. Faulkner County 4H Juniors1 100
11. Beebe Badger 1 98
12. Mount Vernon Enola Dusters 97
13. Melbourne Trap Junior 1 97
14. Mountain Home Bomb Squad 96
15. Bald Knob Bulldog Claybusters 3 96
16. South Side Orange Crush 95
Senior High Division
1. Bald Knob Bulldogs Squad 1 233
2. Beebe Mavericks 230
3. South Side Lead Count 228
4. Cave City Clay Breakers 228
5. Quitman Squad A 226
6. Batesville Pioneers Squad 1 225
7. Viola Squad 1 225
8. Shooters R Us First Flight 225
9. Faulkner County Banded Mallards 224
10. Cedar Ridge Alpha Dawgs 224
11. Bald Knob Bulldogs Squad 2 224
12. Clinton FFA Top Guns 224
13. McRae First Baptist Church 223
14. Mount Vernon Enola Squad 2 223
15. Marshall Trap Team 1 221
16. Melbourne Trap Squad 1 220