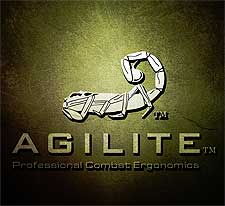 Israel  -(Ammoland.com)- Our newest video goes behind the scenes with top Israeli military companies Agilite and Israel Weapons Industries (IWI) during the photoshoot for the Agilite Battle Element Soft Shell.
The shoot features Israeli Naval Special Forces Operators in the building where classic Israeli weapons like the Uzi used to be assembled. The video shows Israel's latest gear and guns including the X95 Micro Tavor and the Galil Ace.
The Battle Element soft shell has been procured by Israel's most elite units and is the first apparel item in Agilite's upcoming Ends of Earth series. Agilite are better known worldwide for innovative Medevac equipment and other high end gear, serving special forces in over 30 countries.
According to Agilite's Strategic Director and Lebanon war Veteran Elie Isaacson, The Ends of earth series is "A collection of technical clothing built with military precision for people whose lifestyle of duty or adventure must not be restricted by the design of their clothing."
Israel Weapons Industries (IWI) is Israel's top weapons company who manufacture the Tavor Rifle, the Negev machine gun, new Galil Ace (Israeli AK Variant) as well as classic Israeli weapons such as the Uzi and the Jericho.
Photographing the shoot was Benny Levin, Israel's top tactical photographer and head of photography and videography at IWI.
You can see more details of the Battle Element at http://agilitegear.com/collections/apparel/products/battle-element-soft-shell-jacket
About Agilite Gear
Agilite is Israel's leading Tactical, Rescue and Outdoor Gear Manufacturer.
Agilite was founded by Israeli Special Forces and US Army veterans who wanted to create gear that was as clever as it was strong. Today, Agilite is a proud supplier of Special Operations, Law Enforcement and Search and Rescue units across five continents as well as civilians who need exceptional equipment that keeps them agille and light on their feet. It is used in some of the most remote, most non-permissive environments in the world. www.agilitegear.com