Sportsmen Praise Plan but Urge Stronger Measures to Prevent ESA Listing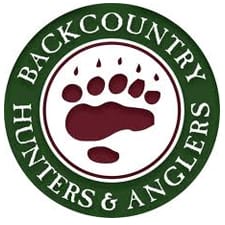 Denver, CO -(Ammoland.com)- Following today's release by Gov. John Hickenlooper of an "executive order" outlining sage-grouse management in Colorado, Backcountry Hunters & Anglers reiterated calls for "strong and proactive conservation activities" that build upon existing efforts and forestall the bird's listing under the Endangered Species Act.
The sportsmen commended the Colorado sage-grouse EO for acknowledging the importance of ongoing regional collaborative efforts to sustain populations of the grouse, as well as the sagebrush ecosystems critical to fish and game, sportsmen and Colorado's outdoors-based economy. However, the group also voiced some concerns: namely, that while the EO helps offset habitat loss through mitigation programs, it relies too heavily on voluntary mitigation measures that don't provide the certainty needed for habitat mitigation to be successful.
"In recent years, a range of stakeholders – including the federal government, Western states, landowners, ranchers, sportsmen and others – have remained committed to implementing strong and proactive conservation activities that can forestall the need to list the sage-grouse under the Endangered Species Act," said BHA Conservation Director John Gale. "While we appreciate the governor's action, relying solely on voluntary mechanisms at the state level doesn't enable faltering grouse populations' successful recovery. Meaningful engagement with federal efforts is crucial, as the federal government is the single-largest manager of sage-grouse habitat, after all."
The 4.2 million acres of sagebrush steppe occupied by the grouse also provides habitat for more than 350 species of fish and wildlife, including mule deer, elk and pronghorn. Nearly half of those lands are managed by the federal government. Efforts at conserving sage-grouse and their habitat have drawn widespread support from sportsmen's groups, not just because of the grouse but because of other obligate species as well.
"Sportsmen remain invested in sustaining healthy, huntable populations of species that live in sagebrush country," continued Gale, a Colorado resident and avid hunter. "Hunters understand that if Colorado works with federal land management agencies like the BLM, enhancements to sagebrush habitat will promote population health for mule deer, pronghorn and elk as well as the sage-grouse. Just as important, however, is the role of the sagebrush steppe in sustaining Colorado's outdoor-reliant economy, which fuels more than $3 billion in annual spending on wildlife-related recreation like hunting."

"Hunters, anglers and outdoor enthusiasts, both resident and nonresident, support a robust economy that bolsters small-town communities throughout the state," stated Gale. "We urge Governor Hickenlooper to advance our economic health and outdoor traditions by working with federal land management agencies to implement forward-looking plans with strong governing rules to conserve greater sage-grouse – plans that don't rely solely on voluntary mitigation measures."
Visit our website.
Connect with us on Facebook.
Follow us on Twitter.
About Backcountry Hunters & Anglers
Backcountry Hunters & Anglers is The Sportsman's Voice for Our Wild Public Lands, Waters and Wildlife.
For more information, please visit www.BackcountryHunters.org.