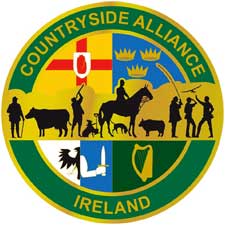 Ireland –-(Ammoland.com)-  Last week I had cause to resign from the Lead Ammunition Group (LAG).
I did not take this action lightly but did so in protest at abuses of process and evidence that I feel render the group's work so flawed it can never reach any scientific conclusions.
The LAG was set up under the Labour Government in 2010 at the behest of the Wildfowl and Wetlands Trust and the RSPB, on the back of [questionable] scientific evidence from America.
The purpose of the group was to advise Defra on any risks to wildlife, human health and livestock from the use of lead ammunition, and how to mitigate them. It has not yet produced a report. As Executive Chairman of the Countryside Alliance, I have served on the LAG since 2013, representing the shooting community.
The Chairman, John Swift, circulated a draft Lead Ammunition Group Report in April which the majority of the group had no part in drafting. That document is very far from a reflection of the LAG's discussions and draws incorrect conclusions from that evidence which the LAG has agreed. More seriously, many of those conclusions are based on evidence that the LAG has simply not agreed and were presented to the rest of the group as a fait accompli.
I submitted a total of 172 detailed comments of evidence and process on the Chairman's draft report, highlighting the number of flaws I believe to be present. With this and the overall negativity of the report in mind, I cannot continue to serve as the representative of the shooting community on the LAG. I have a profound disagreement with the way the process has been conducted.
Be assured, however, that neither I nor the Countryside Alliance will be walking away from this issue. Given the failure of the LAG process we will be consulting with the shooting community, other representative shooting groups and public bodies as to the best way to proceed.
You can read my letter of resignation in full here. Read Shooting Times' report here.
Barney White-Spunner
Executive Chairman
Countryside Alliance Ireland
About
Countryside Alliance Ireland has been active since the early 1960s, providing Irish sportsmen and women with high levels of information and advice and representation. Over the years as the political environment has changed we have evolved into a highly effective campaigning organisation. Countryside Alliance Ireland is governed by an elected "Board" made up from members throughout Ireland. The Board sets policy and oversees financial and operational matters. Countryside Alliance Ireland partner groups nominate members of the "Board" also, making it truly representative of country sports interests in Ireland. Visit: www.countrysideallianceireland.org