USDA also announces 800,000 more continuous CRP acres available, also benefiting pheasants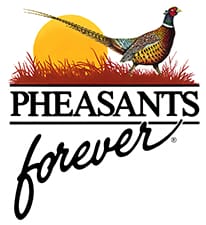 St. Paul, MN -(Ammoland.com)- U.S. Agriculture Secretary Tom Vilsack announced a Conservation Reserve Program (CRP) general sign-up will be held Dec. 1, 2015, through Feb. 26, 2016.
Combined with the added announcement of 800,000 new acres available to landowners through the program's various targeted continuous CRP practices, the general and continuous program offerings continue CRP's legacy and will provide a much-needed upland habitat boost to recovering pheasant, quail and upland wildlife populations.
Secretary Vilsack also said that eligible existing program participants with contracts expiring Sept. 30, 2015, will be granted an option for one-year extensions.
"Today's Conservation Reserve Program news is big for upland habitat in terms of quantity and quality," says Dave Nomsen, Pheasants Forever and Quail Forever's vice president of governmental affairs, "General sign-ups, in combination with high-value continuous enrollments, will help keep CRP at its acreage cap – 24 million acres – which is imperative for pheasants, quail, waterfowl and other wildlife. And targeted, continuous CRP programs like the State Acres for Wildlife Enhancement (SAFE) initiative, Upland Habitat Buffers initiative, Duck Nesting Habitat initiative, and the Pollinator Habitat initiative raise the bar for upland habitat quality and wildlife while providing additional incentives for landowners."

"I encourage all farmers and ranchers to consider the various CRP continuous sign-up initiatives that may help target specific resource concerns," said Vilsack. "Financial assistance is offered for many practices including conservation buffers and pollinator habitat plantings, and initiatives such as the highly erodible lands, bottomland hardwood tree and longleaf pine, all of which are extremely important initiatives."
The general sign-up will begin the same month CRP – regarded as the most successful conservation initiative in modern U.S. history – officially celebrates its 30th anniversary. This milestone is not lost on program participants, supporters and policy-makers:
"For 30 years, the Conservation Reserve Program has supported farmers and ranchers as they continue to be good stewards of land and water. This initiative has helped farmers and ranchers prevent more than 8 billion tons of soil from eroding, reduce nitrogen and phosphorous runoff by 95 and 85 percent respectively, and even sequestering 43 million tons of greenhouse gases annually, equal to taking 8 million cars off the road," said Vilsack. "This has been one of most successful conservation programs in the history of the country, and today's announcement keeps that momentum moving forward."
About Pheasants Forever and Quail Forever
Pheasants Forever, including its quail conservation division, Quail Forever, is the nation's largest nonprofit organization dedicated to upland habitat conservation. Pheasants Forever and Quail Forever have more than 140,000 members and 700 local chapters across the United States and Canada. Chapters are empowered to determine how 100 percent of their locally raised conservation funds are spent; the only national conservation organization that operates through this truly grassroots structure. Since creation in 1982, Pheasants Forever has spent $577 million on 489,000 habitat projects benefiting 12 million acres nationwide.